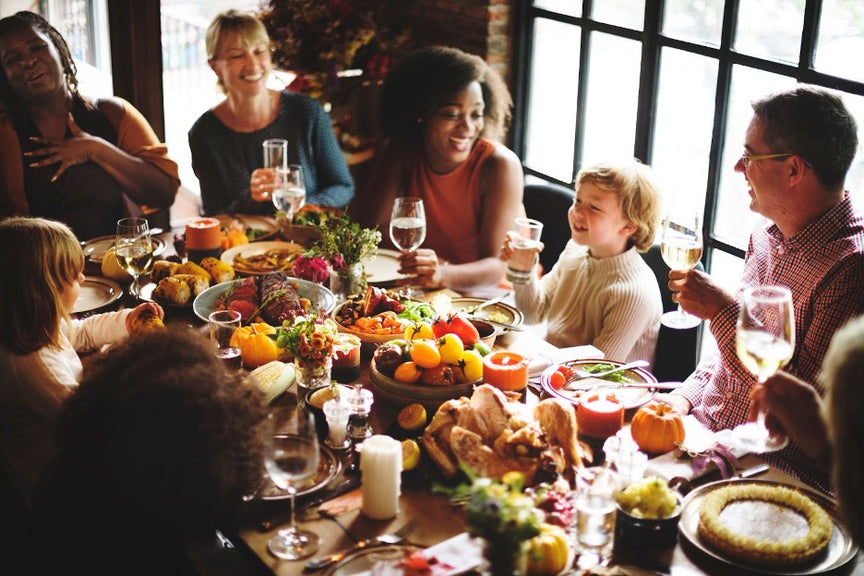 BLOG ARTICLES
Published: Nov 07, 2023
Clean Air, Clean Savings: Finding the Right Black Friday Air Purifier Deal
As the seasons change and the winter months approach, it's important to remember all the benefits an air purifier can have in terms of keeping you and your family safe and healthy outside of the traditional allergy and wildfire season. In addition to eliminating allergens and pollutants, including chemicals from smoke, our purifiers step up to the plate during the colder months to neutralize viruses like the common cold and dispatching odors. 
With so many Coway models to choose from, finding the right purifier for your needs can be tricky, especially on Black Friday when deals and advertisements flood the market. In this blog, we cover what you need to know before investing in an air purifier and what you should consider so you can find the optimal model to create a clean indoor environment wherever you need it, whether that be in an apartment, workplace, dorm room, or elsewhere. 
What You Need to Know Before Investing in a Black Friday Air Purifier Deal 
Don't be fooled by similarity in appearance, each Coway air purifier model has unique features that suit that model to certain uses. While some are more purpose-built than others, the fact of the matter is that matching your new air purifier to the parameters of your current needs is crucial to getting the most out of your investment. 
Size of Space 
Selecting the appropriately sized air purifier for your space ensures the greatest efficiency and optimizes performance. Air purifiers are built to cleanse the air in a space with a certain size; if you choose a model that covers too little, you won't get proper filtration and circulation, which undercuts the value of the purifier in the first place. On the other hand, if you opt for a purifier that's too powerful for your space, you will end up needlessly running it and wasting energy. Also, smaller air purifiers tend to be quieter. 
Energy Efficiency 
Because air purifiers often run for extended periods, or even all the time, make sure to consider the efficiency of your model, and what the ongoing operating costs may be. This is another reason why matching the size of your purifier to the size of your space is important - no one wants to spend more on already expensive energy than they have to. Keep an eye out for purifiers that bear the Energy Star logo, like the all Airmega products.
Filtration System 
Although all Coway air purifiers have advanced multi-layered filtration technology, some models are better oriented towards unique needs than others. For example, the Airmega AP-1512HH Mighty features a four-stage filtration process that includes a prefilter to catch things like pet hair and dust mites, a carbon filter to stop odors, a HEPA filter to remove pollutants, bacteria and other irritants from the air, and finally a vital ionizer to neutralize ultra-fine particles that may have made it through the HEPA stage. The Airmega 250, on the other hand, has a pre-filter and then a Max2 Filter, combining one activated carbon filter and Green True HEPA™ Filter. Make sure to consider what you want to get out of your purifier, whether it be allergen removal. virus neutralization, or something else entirely. 
Best Coway Black Friday Air Purifiers 
Airmega 400: Great for Large Spaces
If you have a large room to purify, look no further than the Airmega 400. With the capacity to cleanse 1,560 square feet in just 30 minutes, the dual filtration system on this purifier is both effective and efficient. The filter is so effective that it traps and deactivates particles as small as 0.01 nanometers, which is smaller than most bacteria and viruses. 
Airmega AP-1512HH Mighty: Ideal for Medium-Sized Rooms
It's no surprise this purifier has been Wirecutter's best air purifier for nine years. You can't get the quality and performance of the Coway Airmega AP-1512HH for the price. This quiet, well designed purifier is ideal for bedrooms, offices, living rooms and other medium-sized spaces thanks. Plus, the Mighty can purify 361 square feet in as little as 12.5 minutes, which means that you can turn it on only when you need it, instead of leaving it on for hours on end. 
Airmega ProX: The Choice for Business Settings
The Coway Airmega ProX is an excellent air purifier for business settings like offices, hotels, gyms, and hospitals. It offers commercial-grade air purification with coverage for large spaces up to 4,253 square feet. Key features include a HEPA filter that captures 99.97% of pollutants, activated carbon to eliminate odors and VOCs, and an energy-efficient design. The Airmega ProX promotes a healthier indoor environment through efficient particle removal and quiet operation, making it ideal for shared workspaces. Its smart sensor technology, dual-sided air intake, and robust construction are built to withstand high-traffic areas.
Airmega 200M: Perfect for Mid-Sized Spaces
The Coway Airmega 200M is an excellent compact air purifier for smaller rooms like bedrooms, home offices, and studios up to 361 square feet. It features a 4-stage filtration system including a True HEPA filter to capture 99.97% of pollutants. Smart modes automatically adjust fan speeds based on air quality. The 200M operates quietly, promotes better sleep, and is easy to maintain. Its compact size and portable design allow you to move it room to room as needed for clean air when and where you want it. The Airmega 200M is an affordable option for clean air in small spaces.
Benefits of Buying an Air Purifier on Black Friday 
Protection from Mold 
In many places, winter weather means increased moisture and therefore a higher risk of indoor mold. Not only is mold unsightly, it can cause a host of respiratory issues, from a scratchy throat and general discomfort to more serious issues like chest tightness and difficulty breathing. The Coway Airmega line of purifiers eliminates more than 99% of ultra-fine particles, such as mold. Furthermore, by combining an air purifier with other tools, such as a dehumidifier, you can take the fight against excess moisture to the next level. 
Protection of Winter Pollution Levels 
Although the morning winter air may seem crisp and fresh, pollutant levels usually increase during the colder months. In short, cold, dry air traps pollutants in place, which means that we are stuck breathing in higher concentrations of irritants during the winter months. Investing in an air purifier on Black Friday will not only allow you to save money, it will give you protection when you may need it most. 
Prevention of Dry Skin 
Dry winter air often leads to dry skin, which can be uncomfortable and itchy. Coway's advanced filtration process is able to cleanse the air without removing the moisture, which helps to keep your skin smooth all winter long. Furthermore, using an air purifier during the colder months also helps to protect your skin from developing acne in reaction to the higher concentrations of pollutants in the winter air. 
Shop Black Friday with Coway
As winter approaches and the need for clean indoor air becomes increasingly vital, securing the right air purifier can make all the difference. With a plethora of options flooding the market during the highly anticipated Black Friday, it's essential to make an informed decision. 
Investing in an air purifier this Black Friday offers protection against winter-specific challenges, from preventing mold-related health issues to combatting the heightened pollution levels characteristic of the colder months. With the insights provided, we hope you can make an informed decision and safeguard your well-being with a Coway air purifier that suits your specific needs and space.
Will Briskin (he/him) is a tool and high-end product reviewer with a focus on all things related to woodworking, design, and furniture. He began woodworking at a young age, and he's been testing new tools and design ideas ever since. His passion for improving his craft has equipped him with the ability to recognize quality products in a variety of fields. When investigating products for BestReviews, Will draws on his experience as an academic research assistant and many hours spent honing his attention to detail in a professional furniture design and manufacturing studio. This allows him to write with authority on multiple subjects.
Sources:
Mayo Clinic - Mold Allergy
Accuweather - Why Air Pollution is Worse in Winter 
Frontiers - Air Pollution and the Skin
Disclaimers
1Coway air purifiers has been proven to trap dust, pollen, dander, viruses and bacteria in the air based on KCL (Korea Conformity Laboratories) testing.They have been tested in a 30㎥ size chamber according to the Korea Air Cleaning Association standard (SPS-KACA 002-132:2022 Modified) to measure the 0.01㎛ size of particle removal rate. It was tested on maximum airflow speed in normal room temperature and humidity conditions. The performance may vary in the actual living environment of customers.
→ Tested with Airmega Aim, 150, 160, AP-1216L, AP-1512HH, AP-1512HHS, 200M, Icon, IconS, 230, 240, 250, 250 Art, 250S, 300, 300S, 400, 400S, ProX
299.97% of viruses, bacteria, fungi and pollen were verified to be removed from the air for Coway air purifiers which have Green True HEPA™ filter applied based on the Japan Food Research Laboratories(JFRL) testing according to JEM 1467 standard.
→ Tested with Coway Airmega AP-1512HH, AP-1512HHS, 250, 250 Art, 250S, 300, 300S, 400, 400S
→ All tested by JFRL and received above result within below time.

All tested by JFRL and received above result within below time.

- Virus: Tested with Escherichia coli phage ΦX174 NBRC 103405, 60 minutes
- Bacteria: Tested with Staphylococcus epidermidis NBRC 12993, 60 minutes
- Fungi/Mold: Tested with Penicillium citrinum NBRC 6352, 60 minutes
- Pollen: Tested with Cedar Pollen extract, 60 minutes

3Aerosol test conducted in a Biosafety level 3 laboratory with two Coway air purifier models, Coway Airmega 250 and 400 for removal of SARS-CoV-2 Aerosol by US based MRI Global, a not-for-profit laboratory and partner of US Department of Defense. The test was conducted in a 13.1ft3 chamber. Virus was aerosolized for 15 minutes and the product was turned on high for 2 minutes. Result showed each product effectively removed over 99.98% of the SARS-CoV-2 in 2 minutes. This is a result from a laboratory experiment condition and result may vary in different conditions. This result does not imply it kills SARS-CoV-2 or prevents the transmission of Covid-19. Coway Airmega 250S and 400S are identical to the tested models and has equal performance with an additional mobile connectivity function.
4The concentration of ammonia, acetaldehyde and acetic acid were proven to be removed within 30 minutes by FCG Research Institute, Inc. Human Life Science Lab. It is not a demonstration result in the actual use space. Not all odors and gases may be supported. → Tested with Coway Airmega 150, 160, AP-1512HH, AP-1512HHS, 400, 400S
5The coverage area of the air purifier is based on an area where the air cleaner can make two air changes per hour (ACPH). An air change per hour translates to how many times an air purifier can clean an area, assuming the height of a ceiling to be 8 ft, in one hour. Therefore ** means two air changes per hour means that the cleaner can clean the area once every 30 minutes and * means air changes per hour means that the air purifier can clean the area once every 60 minutes.
10Terms and conditions apply. Discounts, including promotions, coupons, and bundle pricing, cannot be stacked on top of other coupons. During promotional periods, discount codes will not be able to be applied to orders. Promo codes may apply to products only—filters, accessories, and new products within 3 months of the release date are not included.