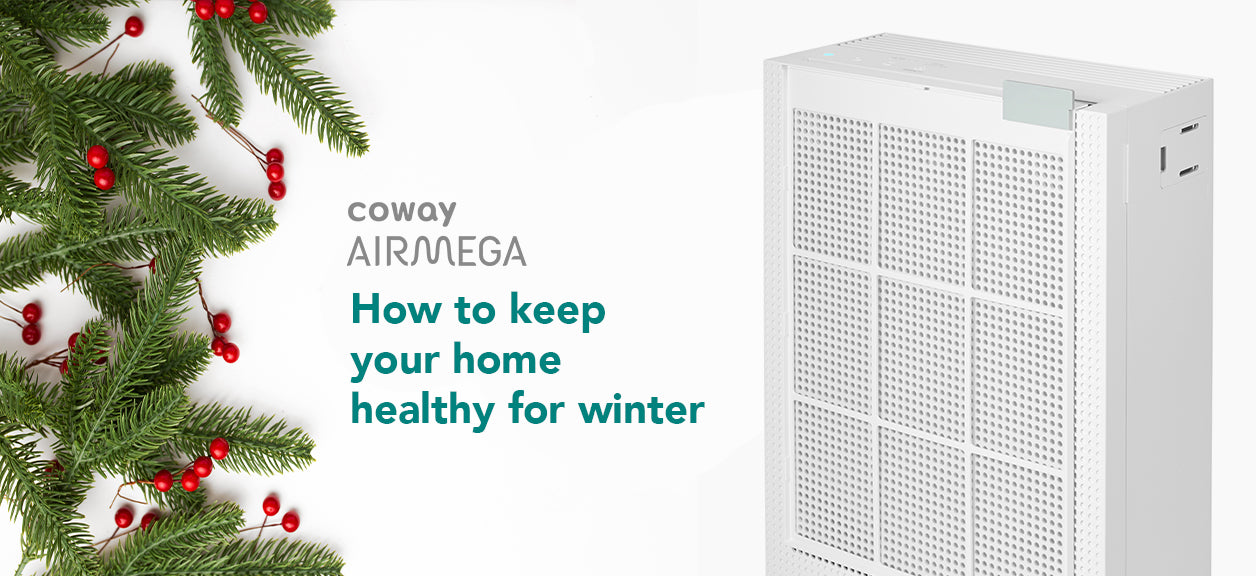 BLOG ARTICLES
Published: Dec 21, 2021
How to keep your home healthy for winter
As the weather grows colder, we'll be spending more time indoors gathered in the kitchen and around the fire. With more exposure to fumes from wood and gas fireplaces and stoves in closed-in spaces, it's important to prioritize air quality. Learn more about how your home's air may be impacted and what you can do to help your family breathe easy all winter long.  
Pollutants from wood and gas
There's nothing more lovely and comforting than a wood fire in the wintertime. However, while the fire may keep you warm and cozy, they also release harmful pollutants into the air. When gathered around an outdoor campfire, these may be less of a concern. But during the winter, when most people keep their windows closed, wood fires can be hazardous to lung health.
Burning wood releases chemicals and fine particles into the air. In a poorly ventilated home, breathing in this polluted air can cause health problems including COPD, bronchitis, cardiovascular disease and even lung cancer. Extended concentrated exposure to wood smoke has the potential to permanently damage lung tissue. 
While gas stoves and fireplaces are generally cleaner than wood fires, they also require proper ventilation to avoid overexposure to emitted chemicals. Two of the most harmful pollutants emitted by gas fires are carbon monoxide and nitrogen dioxide. 
Keeping your air clean
While this news may come as a surprise and disappointment to those who were looking forward to curling up in front of the fire this season, there's no need to fret! Monitoring and maintaining your indoor air quality has never been easier than with Airmega 150 and Airmega 200M. 
Airmega features a network of capture technologies including a Green True Hepa™ Filter and an Activated Carbon Filter that work together to remove up to 99.999%* of extremely small particles down to 0.01 micron — that's smaller than most allergens, bacteria, mold and viruses!* Airmega also offers real-time air quality monitoring and smart modes that help you filter your air in the most efficient way, and has been featured in multiple publications' lists of the best air purifiers on the market. 
Explore our website to shop and learn more about Airmega so you can create a happier, healthier home for the holidays. 
*Coway air purifiers have been proven to trap dust, pollen, dander, viruses and bacteria in the air based on KCL(Korea Conformity Laboratories) testing. They have been tested in a 30㎥ size chamber according 

to the Korea Air Cleaning Association standard (SPS-KACA 002-132:2018 Modified) to measure the 0.01㎛ size of particle removal rate. It was tested on maximum fan speed in normal room temperature and 

humidity conditions. The performance may vary in the actual living environment of customers. Tested with Coway Airmega 150, AP-1216L, AP-1512HH, AP-1512HHS, 200M, 250S, 250, 300, 300S, 400, 400S.