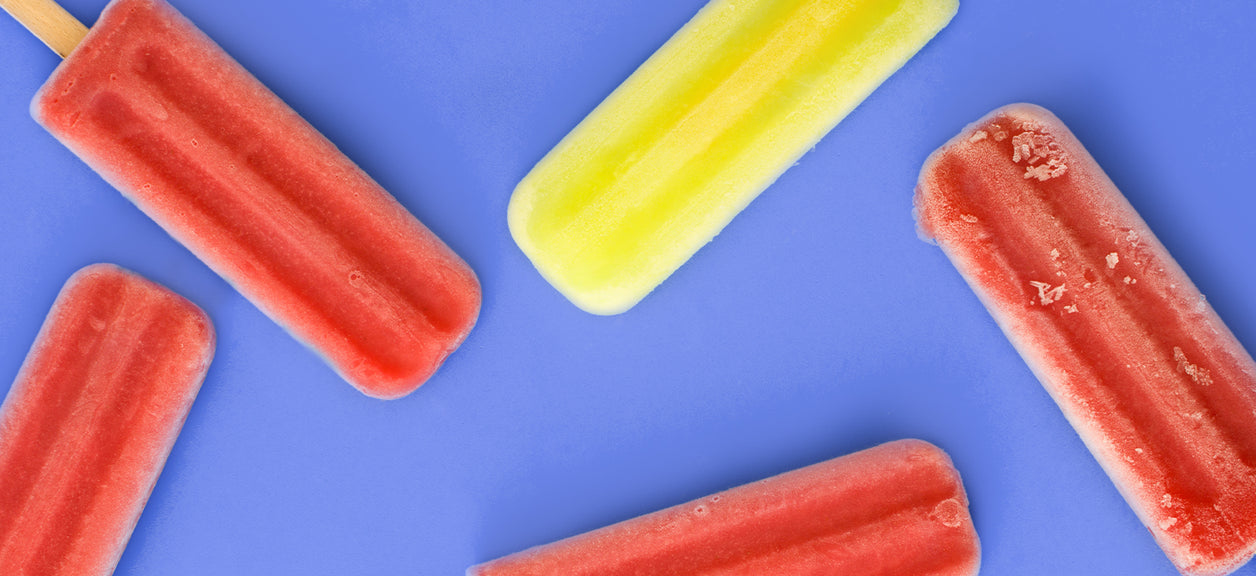 BLOG ARTICLES
Published: Aug 15, 2018
How to make all-natural popsicles with pure water
What is your favorite summer fruit? Perhaps it's the refreshing sweetness of watermelon. Or summer mango topped with splash of tart lemon juice. Or berries—strawberries, blueberries, raspberries—there are so many to choose from in the height of harvest season. Whichever taste sings summer to you, now imagine it as a delicious, homemade popsicle.
It's easy to make your own popsicles with fresh fruit, a bit of honey, and filtered water. The result is a low-sugar summer treat, free of artificial ingredients, and full of flavor.
To begin, gather these supplies and ingredients:
Blender or food processor
Large strainer
Large bowl and spoon
Popsicle molds (reusable, BPA-free plastic molds like these work perfectly)
A collection of your favorite fruit (whole pieces and slices)
Approximately 3/4 cup cold, purified water
1 tablespoon of honey (optional)
Place several pieces of the whole fruit in the blender. If you're using honey, add it now. Then add triple-filtered water to help the fruit puree more easily. Blend these ingredients together. Pour the blended fruit, through the strainer, into a large bowl.
Turning to the popsicle molds, place an assortment of fruit slices in each mold. Add fruit according to your preference. Every mold can be different, and it's fun to try different fruit combinations for a visual, taste and texture highlight. Note: kids love to help out with this step.
Once you have fruit in every popsicle mold, spoon the blended fruit into each one. Fill each mold until it's about 80 percent full. Give the molds a good tap on the counter to release any air bubbles. Now add the popsicle sticks to each mold and cap them all off, then place them in the freezer.
Approximately six hours later (or overnight), the homemade popsicles will be ready to enjoy. And they should keep well in the freezer for up to eight weeks. To watch how to make your own popsicles, Laura in the Kitchen has a fantastic video with step-by-step instructions.
Triple-filtered water, using the Coway Aquamega 100, is the perfect start to this yummy, healthy summer recipe. The Coway Aquamega 100 water purification system reduces common water contaminants by up to 99.9 percent for you and your family every day, right at home.