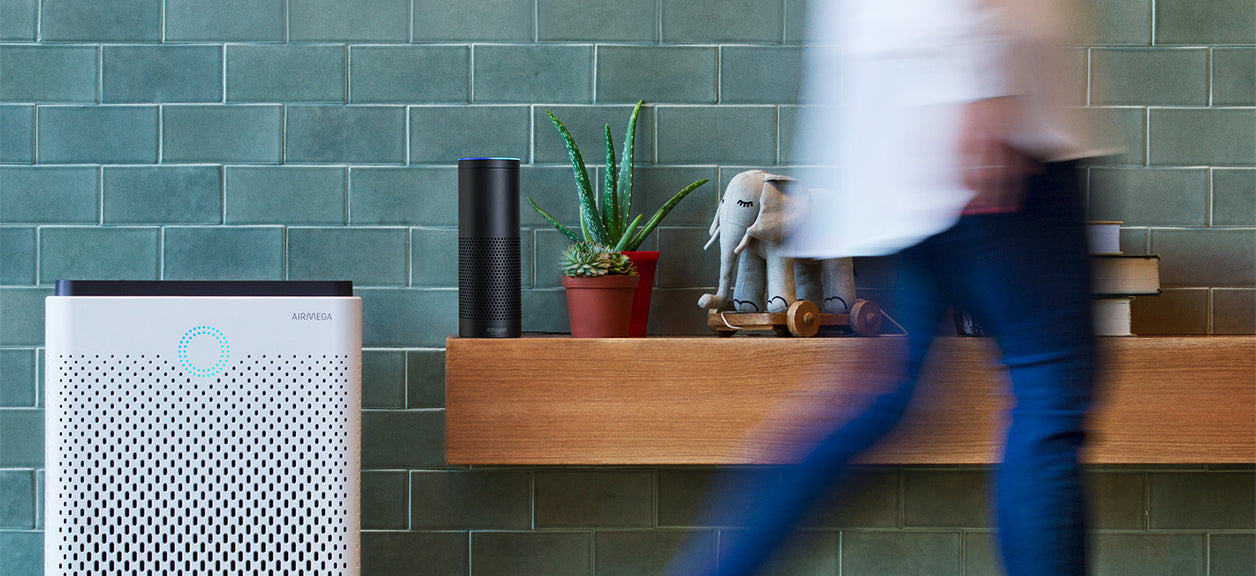 BLOG ARTICLES
Published: Mar 29, 2017
Airmega now with Amazon Alexa voice activation
Some of the most technologically advanced and intelligently designed products for the home are becoming integrated with Alexa, the voice-controlled digital personal assistant from Amazon. Rounding out the suite of home automation technologies, Airmega is the leading indoor air quality solution that can be voice activated and controlled.
The Alexa integration is available in the app-enabled 400S and 300S models and allows basic features to be voice controlled, including on and off functions and three levels for fan speed. The voice control also enables more advanced commands to engage sleep and smart settings, and to adjust smart mode sensitivity levels, which allows the Airmega to operate automatically in response to indoor air quality. 
The Airmega and Alexa integration proved to be a hit at this year's CES show where it received press coverage from leading technology and product outlets including Consumer Reports, VentureBeat, and CNET. Check out our Getting Started page to learn more about Airmega's integration with Amazon Alexa.