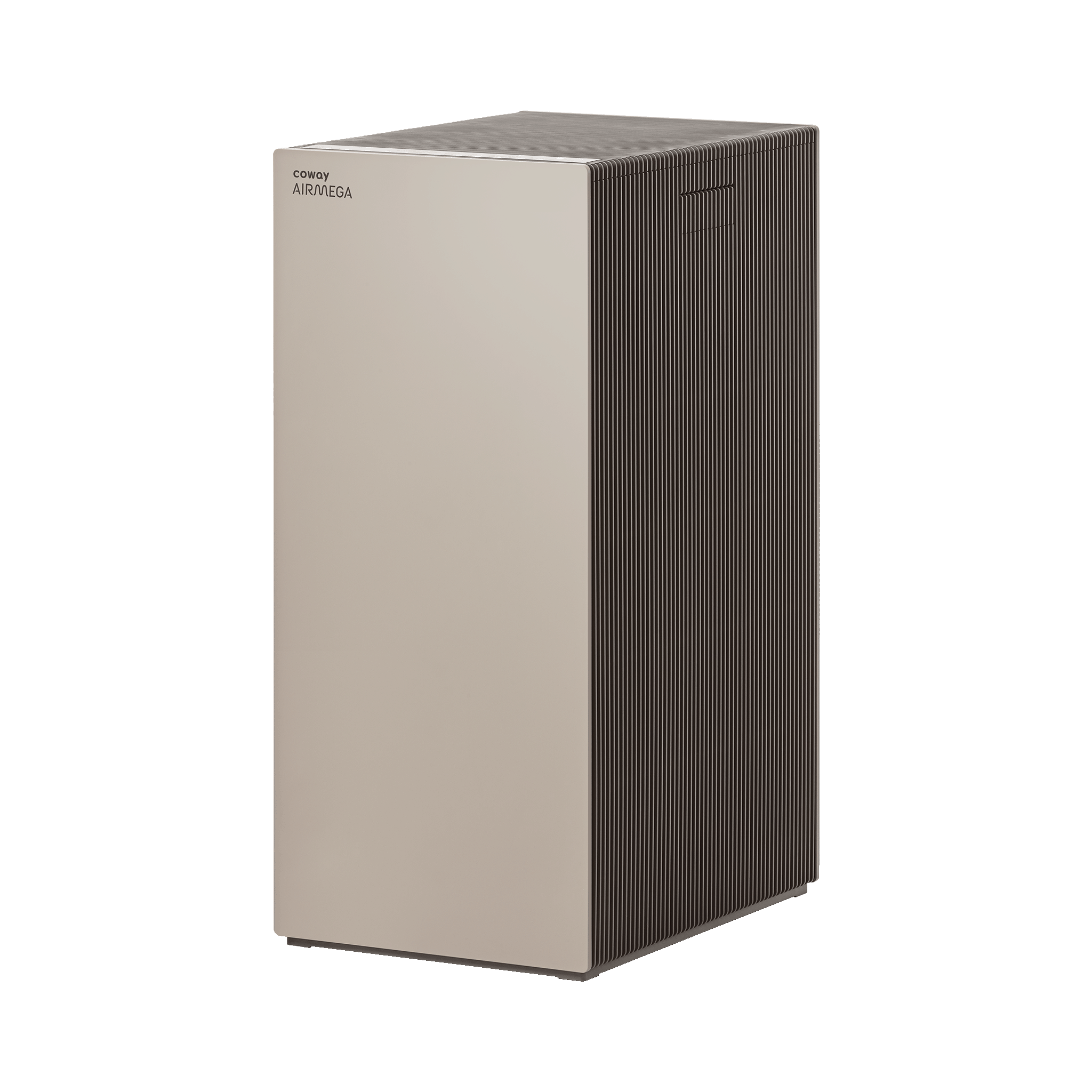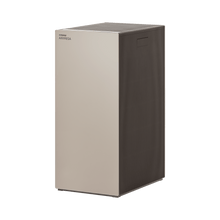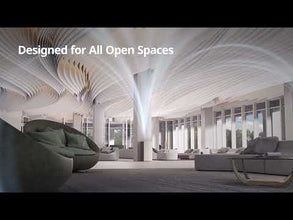 This item is currently unavailable. Leave us your email address and we'll let you know when it is back in stock.

30-day money back guarantee

Free shipping

20% off filters coupon with registration
HyperCaptive™ Air Filtration
The EPA recommends using a purifier with a HEPA filter to reduce the risk of Covid-19.
Airmega is equipped with multiple layers of filtration, including a Green True HEPA™ filter, that can remove 99.98%3 of the SARS-CoV-2 virus and more than 99.999%1 of all airborne contaminants down to 0.01 microns.
Pre-Filter
Captures dust, pet hair, and other large particles
To prolong the lifetime of every filter, the Coway-engineered Pre-Filter captures all larger contaminants first. It's also washable and easy to dry.

Green True HEPA™
True HEPA H13 Filter traps 99.97%² of various airborne particles.
Captures
Bacteria
Mold
Viruses
Pollen

Activated Carbon Filter
Traps harmful gases, volatile organic compounds (VOCs) and odors.
Captures
Food smells
Cigarette odors
VOCs
Pet odors and dander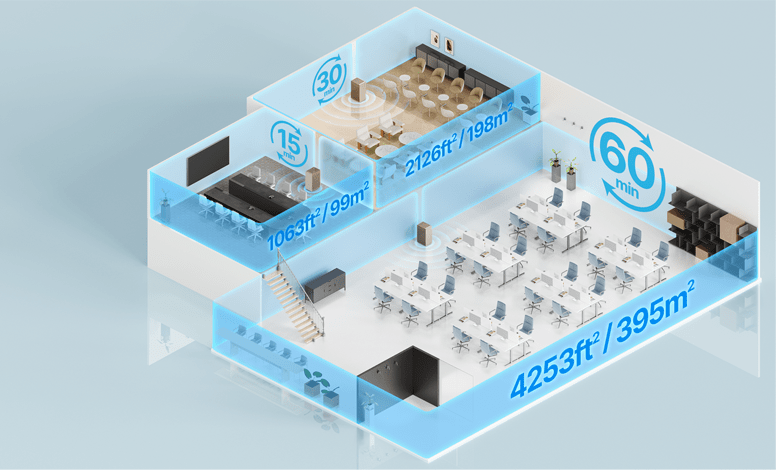 Purifies 2,126 ft² in 30 mins and 4,253 ft² in 60 mins. 5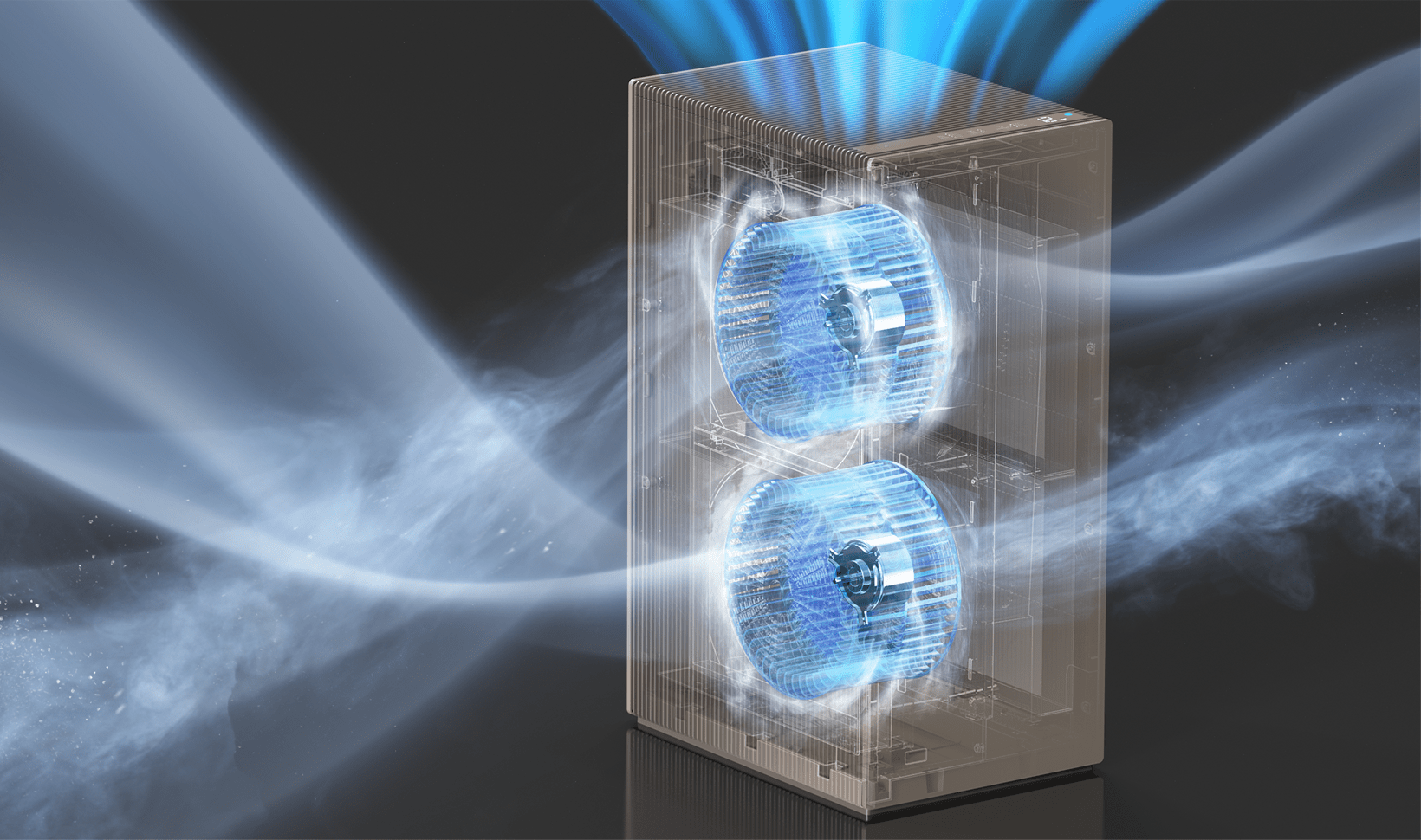 Binary Motors & Dual Purification
Dual-sided air intake pulls in contaminated air and pushes filtered air out to the top of the unit, cleaning the air you breathe faster and more efficiently.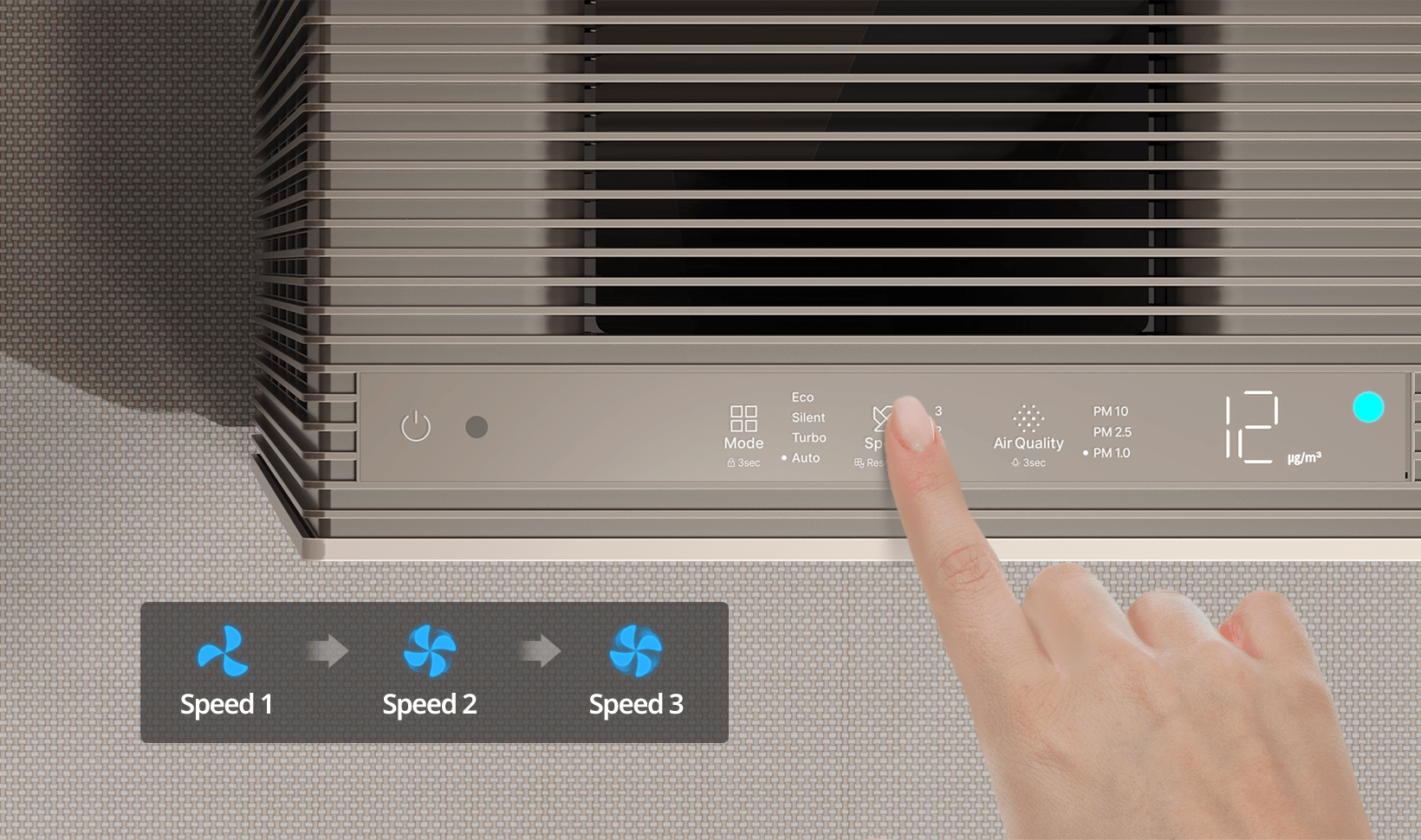 3-Stage Airflow Speed Indicator
Easily control your Airmega airflow speed using low, medium, and high settings.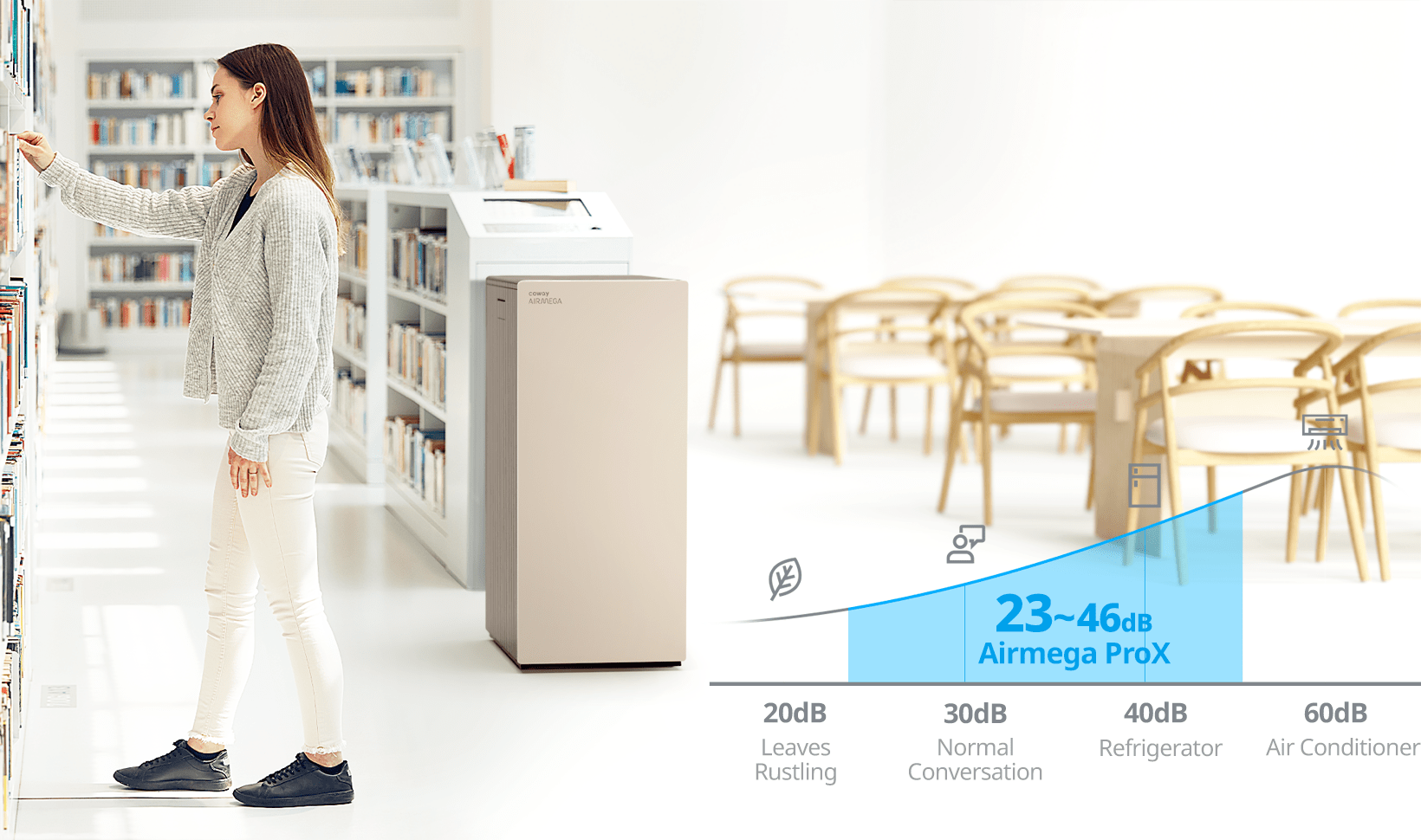 Quiet Operation
The noise level at the lowest airflow speed setting is a quiet 23 dB(A), similar to the sound of a ticking watch.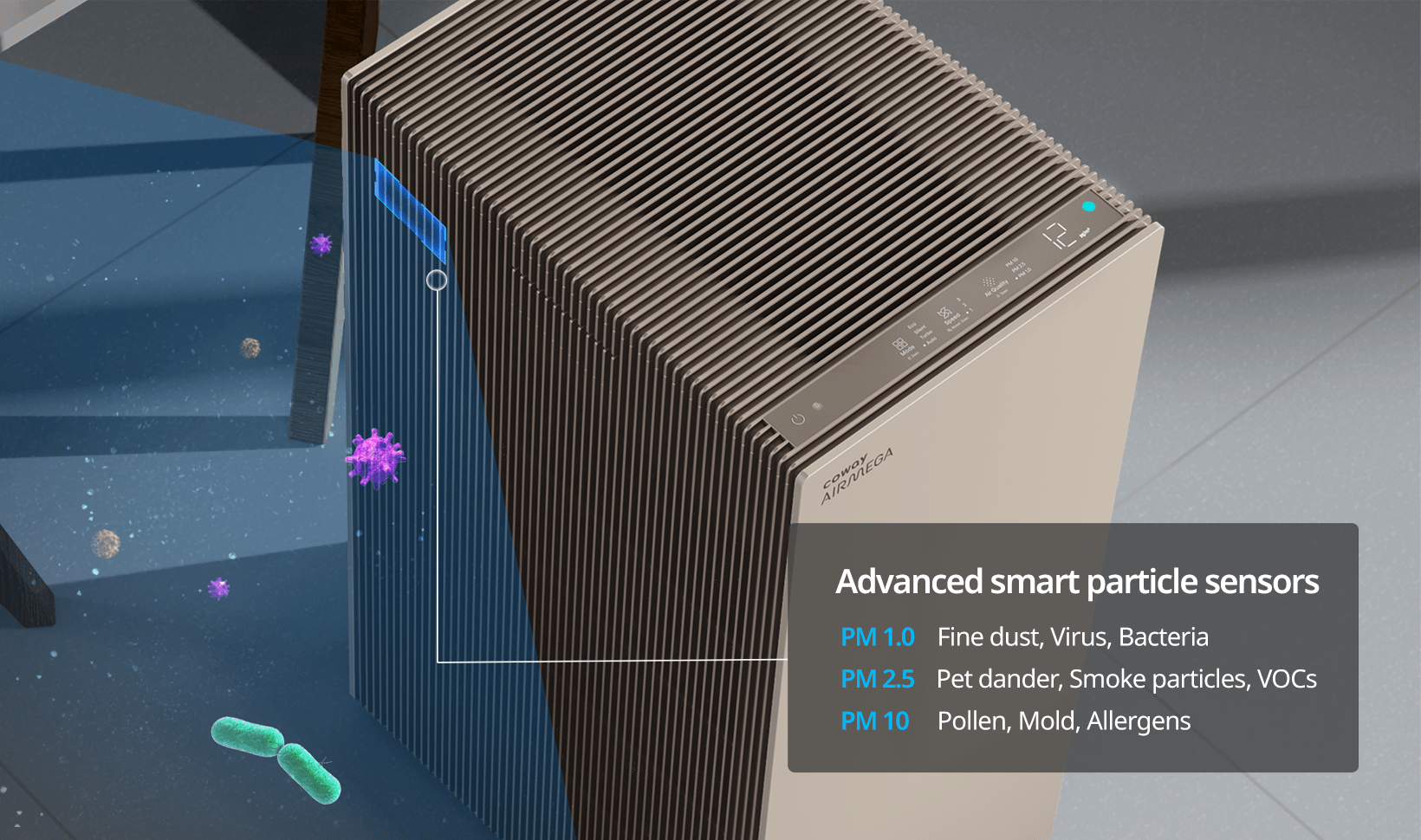 Particle Sensor
Detect fine dust, pollen, and other small particles in the air with the Particle Sensor, which can detect PM 1, PM 2.5, and PM 10.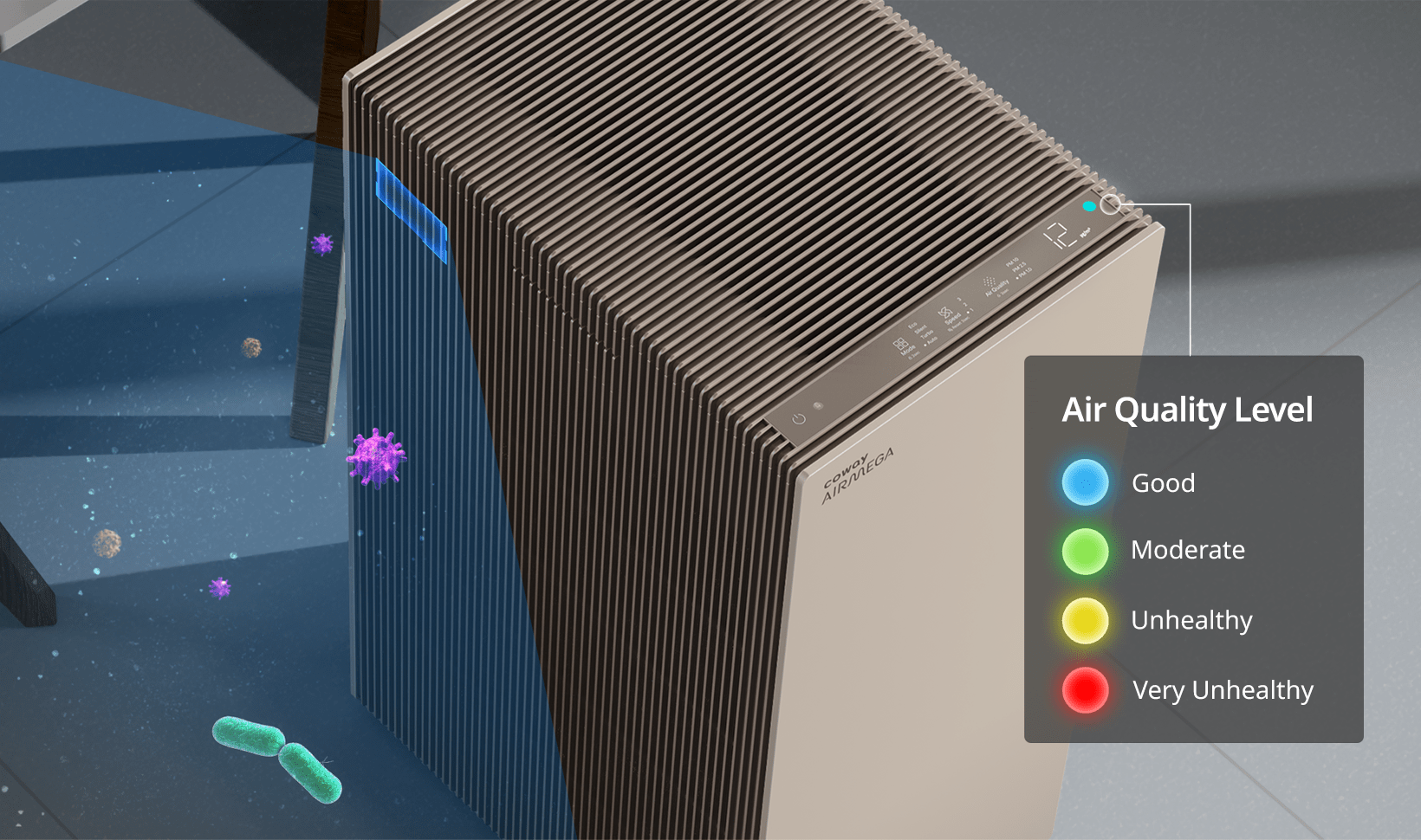 Real-time Air Quality Indicator
Enjoy around-the-clock air quality monitoring and optimized purification, which adjusts to changing air conditions to conserve energy and maintain the best air quality.
Smart Modes
Experience efficient air purification with Airmega ProX's auto mode and adaptive airflow speed.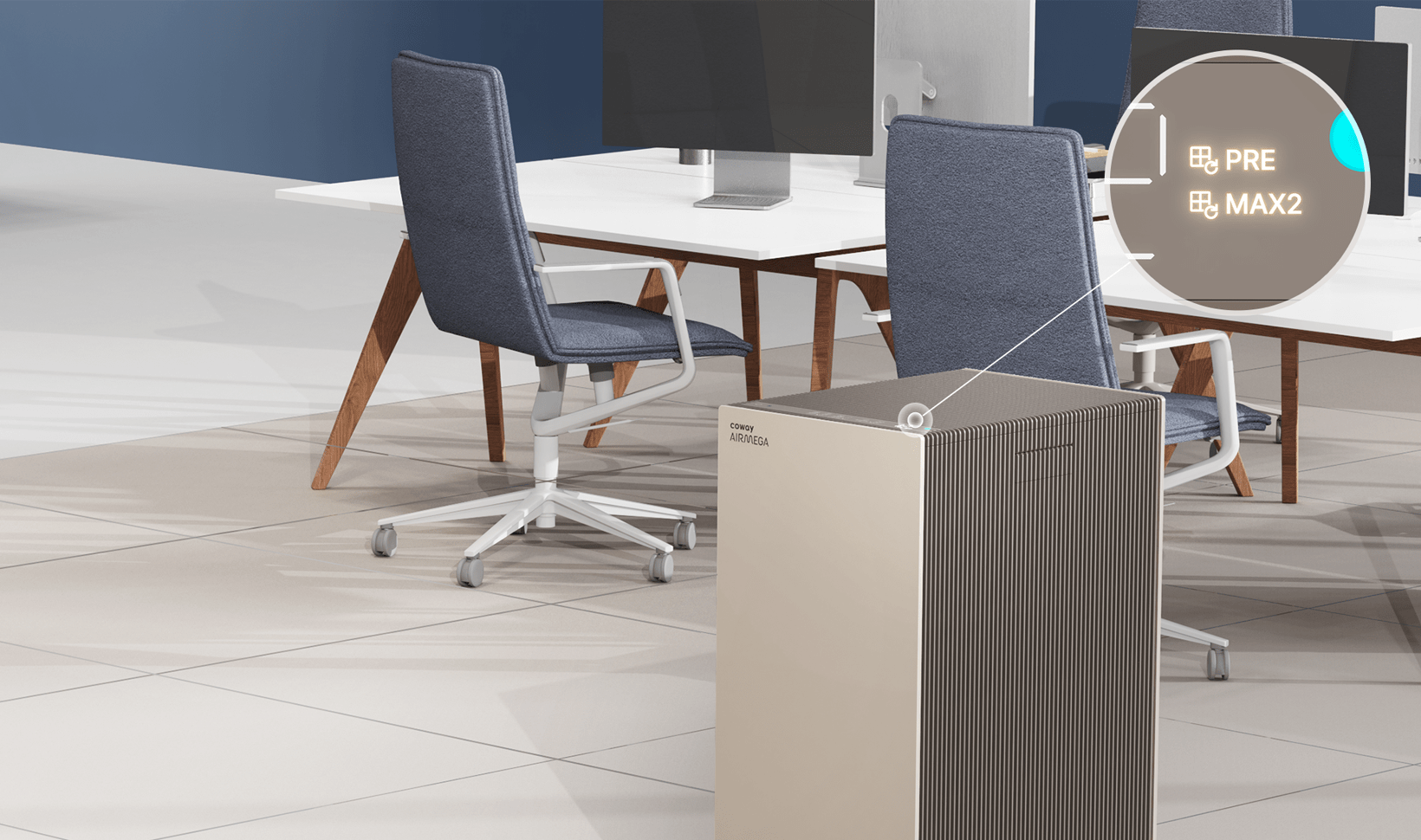 Filter Alerts
Thanks to our filter indicator, you can quickly stay on top of your air purifiers maintenance needs. It alerts you when to replace filters and clean pre-filters for optimal efficiency.
Washable Permanent Pre-Filter
Simplify maintenance and extend the life of your air purifier with our removable, washable pre-filter. It makes cleaning a breeze and ensures your unit is always running at its best.
Built-in convenience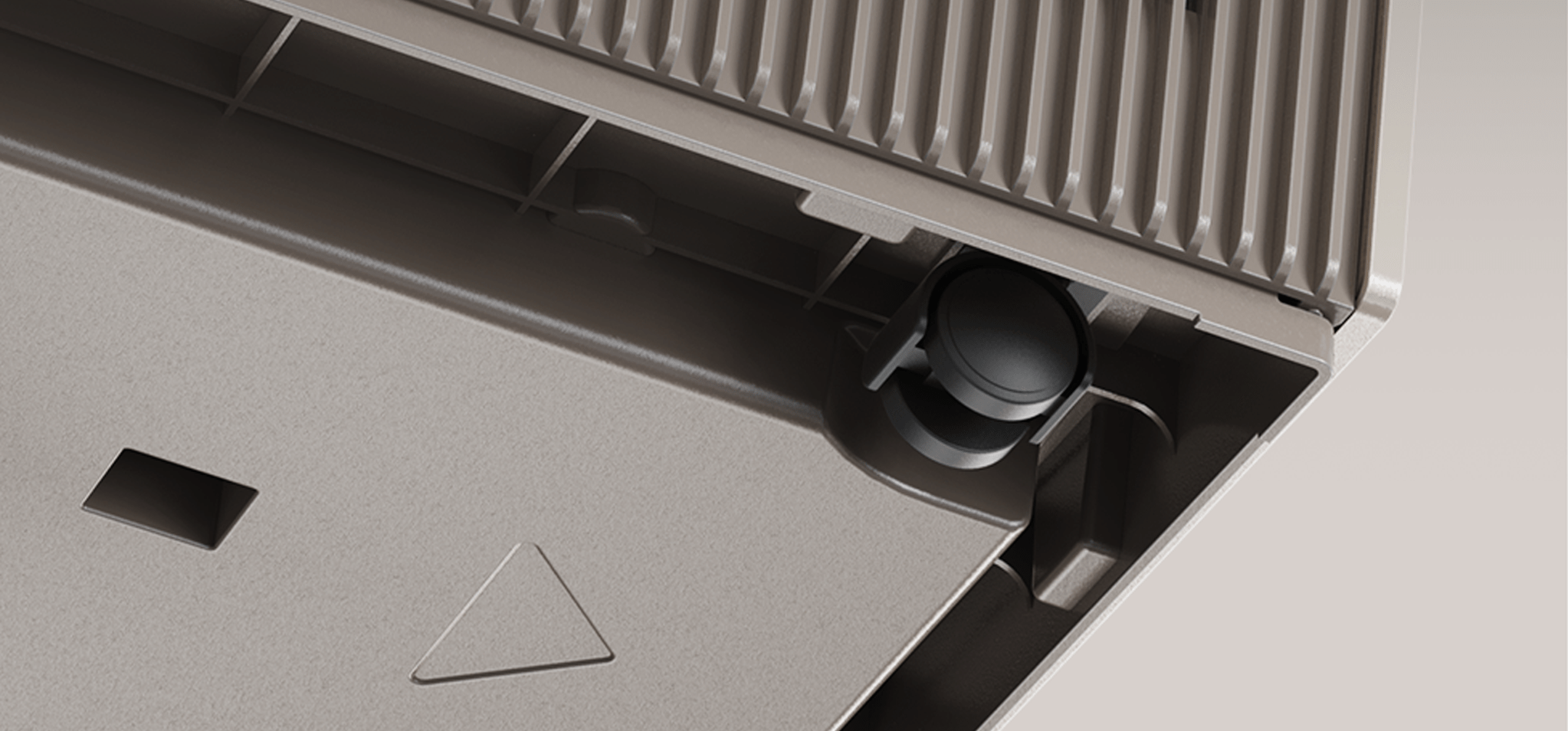 Wheel Lock
Built-in wheels for easy mobility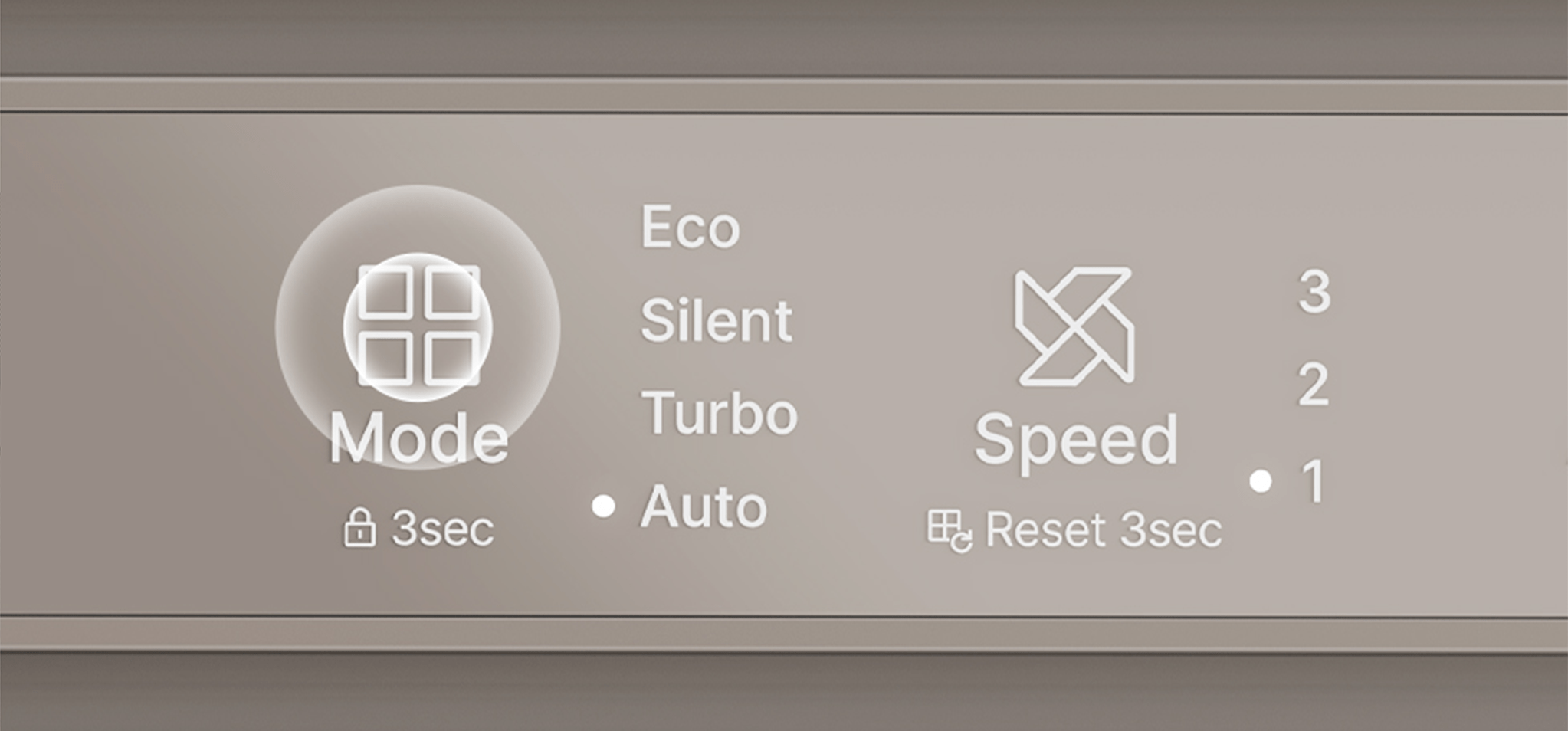 Control Panel Lock
Prevent unnecessary touch and inputs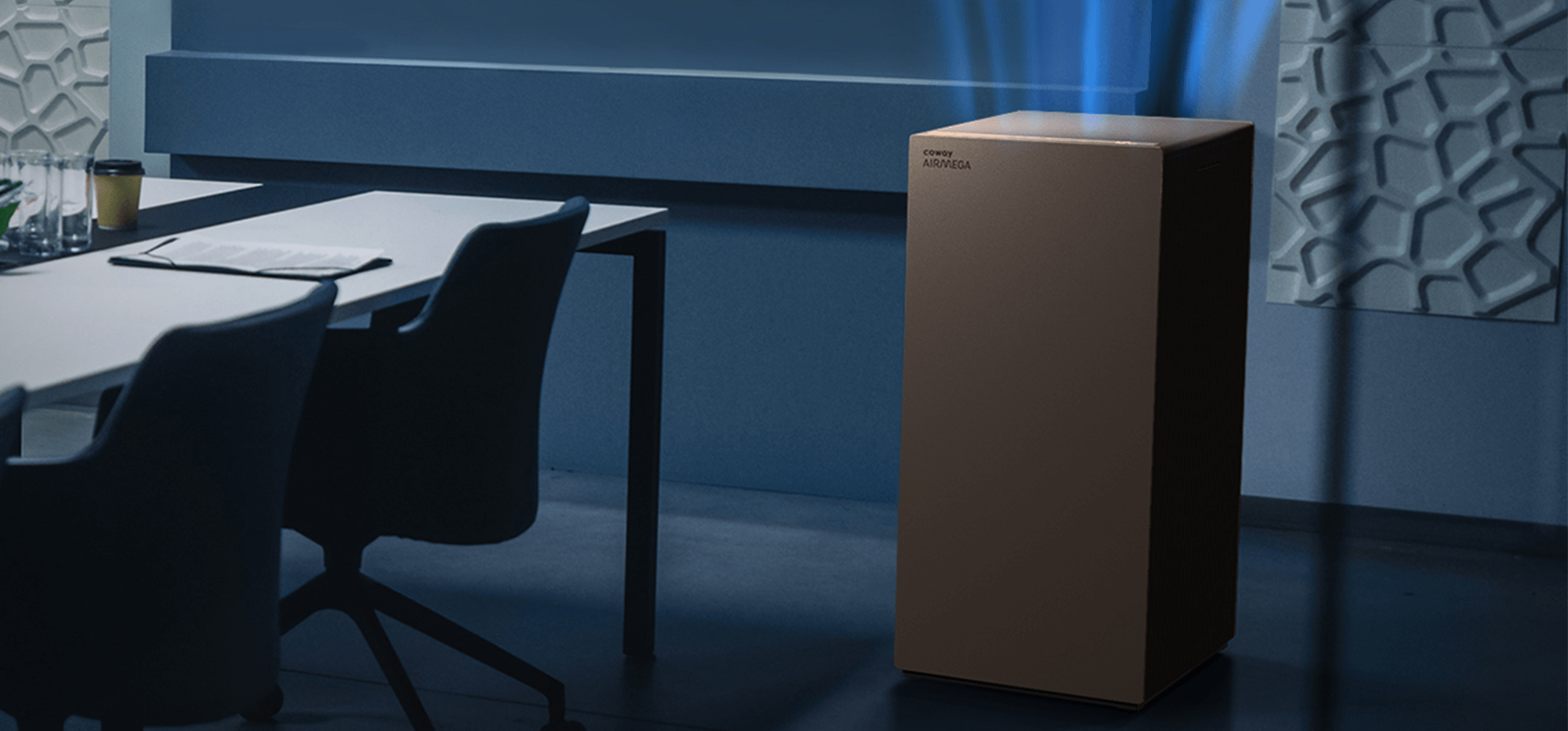 Energy-Efficient Focus
Minimalize overhead costs with our light sensor that measures brightness
♻️ We care for people and the planet 🌎
4.6kg new plastic reduced
Uses 30% of PCR plastic at 90% of the total plastic weight.
Airmega ProX in your home
Want to share an image of your Coway product? Just tag @Cowaymega on Instagram. See some featured posts below!
<! –– Bazaarvoice Shopify Integration Version 2.1 ––>