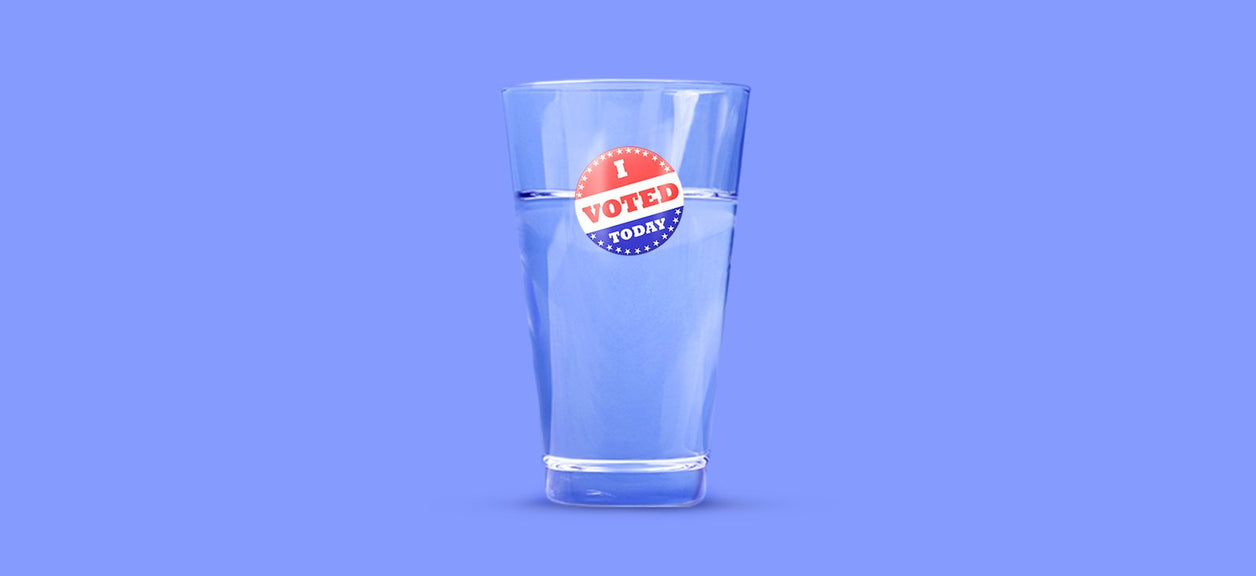 BLOG ARTICLES
Published: Sep 26, 2018
Our drinking water is on the ballot
On Tuesday, November 6th, millions of Americans will go to the polls for the 2018 midterm elections. Some politicians have declared this will be the "most important midterm election of our lifetime." Yet there's one topic for voters that may not be widely-recognized: the safety and cleanliness of America's drinking water.
$472.6 billion (not million)
A recent study by the Office of Water, part of the Environmental Protection Agency, stated that $472.6 billion is needed to meet the capital improvement need for America's drinking water infrastructure. This estimate includes projects to fix deteriorating equipment, like old pipes and storage facilities, as well as to build new systems.
In order to address these problems, the U.S. Congress has to allocate the funding. As the Office of Water study shows, not nearly enough money has been directed towards this work. If you believe this is an important issue for you and your family, ask your congressional candidates where they stand on putting more money towards building better water systems.
Improvements possible at the state-level
While some wait for the federal government to act, the Center on Budget and Policy Priorities encourages state governments to take charge of their water infrastructure. According to the organization's white paper, It's Time for States to Invest in Infrastructure, "More federal help would be welcome, but states should take the lead in this area." It goes on to explain that the 2018 federal budget proposed new infrastructure, but did little to help refurbish current water systems.
It's important to ask the candidates running for state senate and state assembly in your state how they will plan for safe, clean water.
All water is local
Certainly the federal and state governments have a crucial role to play in keeping America's drinking water safe. But local governments throughout the country hold the most responsibility for the daily water flowing into American homes. Some water officials are appointed by local politicians, as in Nassau County, New York, while other local water boards are elected, as in California.
The next people who will be in charge of your local water supply may be on the ballot in November. If so, what are their plans for your water? Ask and then vote.
Every level of government—federal, state and local—has an impact on our drinking water. When we vote, we can create positive change for all of us. For better water in your home, there's the Coway Aquamega 100 triple-filter water purification system. It compact, stylish design looks great in the kitchen, and it reduces water contaminants by up to 99.9%, including lead. Plus the crystal-clear water is super refreshing.