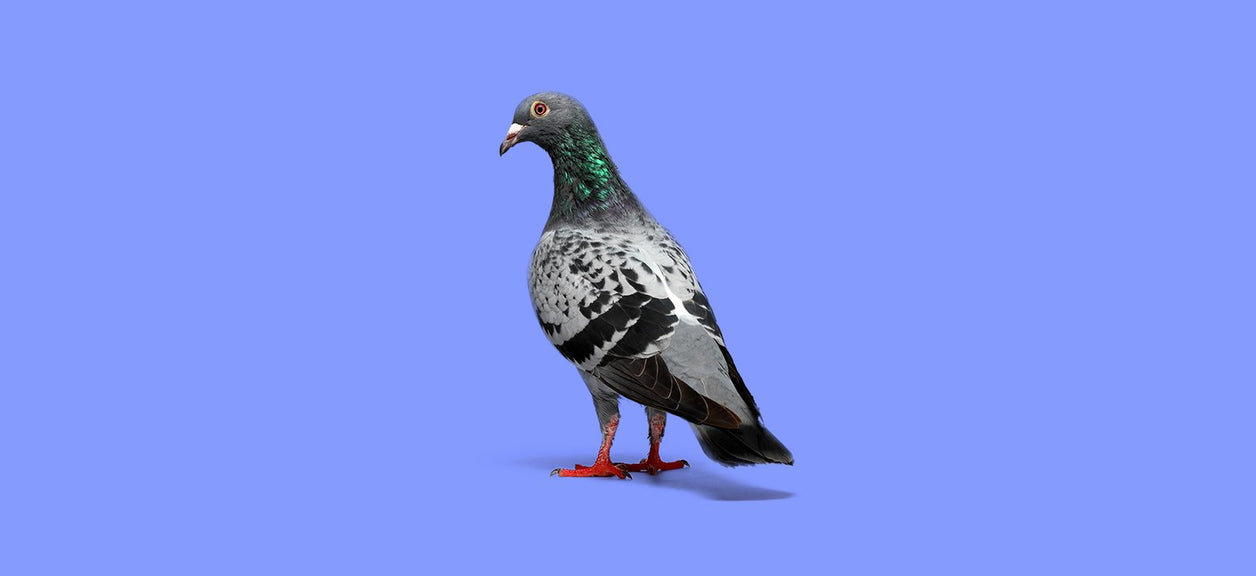 BLOG ARTICLES
Published: Sep 20, 2018
Just what's in that water tank?
In New York City, rooftop water tanks are as iconic as yellow taxi cabs and the Brooklyn Bridge. But according to a lengthy article in City and State from May of this year, "new data reveals widespread neglect in the thousands of weathered wooden water tanks that supply drinking water to millions of New York City residents."
Openings for potential pathogens
Just what kind of neglect did they uncover? Well, as the tanks endure the elements—wind, rain, snow and sun—the structures begin to fall apart. As a result, cracks open and allow debris to enter the tanks. The debris then contributes to a sludgy, murky sediment at the bottom of the tanks. Additionally, the city's other residents, like pigeons and rodents, sometimes claim the tanks as home. In the article, a water tank worker named Jonathan Lewin says that he finds a pigeon in about "1 in 50" of the tanks he cleans. The presence of birds and animals can potentially carry pathogens, through cysts, into the water.
Water tanks supply the upper floors
The city estimates there are over 10,000 buildings with water tanks in the five boroughs. Typically water flows to the lower floors of a building through a pump system, but the water pressure is only strong enough to reach the first six stories. Water tanks became common in the 19th century as a way to hold drinking water for people living on the higher floors.
Inspections don't tell the whole story
City officials insist the drinking water in the tanks is safe. However, the city only started requiring building owners to test their water tanks in 2009. Further, as of 2015, fewer than half of the estimated building owners in the city reported water tank inspections. There's also a common practice where they run the inspection after the tank is cleaned or disinfected. This is fine to ensure that the cleaning worked, but it doesn't tell residents anything about the quality of their water beforehand.
It's often said that New York City tap water is some of the best in the world. But the municipal system stops at the curb. It's the building owner's job to bring the water from the street into each residence. As the City and State exposé shows, many owners are negligent in this responsibility. To protect yourself and your family, install the Coway Aquamega 100 triple-filtering system in your home. It filters drinking water right at the kitchen faucet, reducing contaminants by up to 99.9%. The water tastes delicious, too.
Disclaimers
1Coway air purifiers has been proven to trap dust, pollen, dander, viruses and bacteria in the air based on KCL (Korea Conformity Laboratories) testing.They have been tested in a 30㎥ size chamber according to the Korea Air Cleaning Association standard (SPS-KACA 002-132:2022 Modified) to measure the 0.01㎛ size of particle removal rate. It was tested on maximum airflow speed in normal room temperature and humidity conditions. The performance may vary in the actual living environment of customers.
→ Tested with Airmega Aim, 150, 160, AP-1216L, AP-1512HH, AP-1512HHS, 200M, Icon, IconS, 230, 240, 250, 250 Art, 250S, 300, 300S, 400, 400S, ProX
299.97% of viruses, bacteria, fungi and pollen were verified to be removed from the air for Coway air purifiers which have Green True HEPA™ filter applied based on the Japan Food Research Laboratories(JFRL) testing according to JEM 1467 standard.
→ Tested with Coway Airmega AP-1512HH, AP-1512HHS, 250, 250 Art, 250S, 300, 300S, 400, 400S
→ All tested by JFRL and received above result within below time.

All tested by JFRL and received above result within below time.

- Virus: Tested with Escherichia coli phage ΦX174 NBRC 103405, 60 minutes
- Bacteria: Tested with Staphylococcus epidermidis NBRC 12993, 60 minutes
- Fungi/Mold: Tested with Penicillium citrinum NBRC 6352, 60 minutes
- Pollen: Tested with Cedar Pollen extract, 60 minutes

3Aerosol test conducted in a Biosafety level 3 laboratory with two Coway air purifier models, Coway Airmega 250 and 400 for removal of SARS-CoV-2 Aerosol by US based MRI Global, a not-for-profit laboratory and partner of US Department of Defense. The test was conducted in a 13.1ft3 chamber. Virus was aerosolized for 15 minutes and the product was turned on high for 2 minutes. Result showed each product effectively removed over 99.98% of the SARS-CoV-2 in 2 minutes. This is a result from a laboratory experiment condition and result may vary in different conditions. This result does not imply it kills SARS-CoV-2 or prevents the transmission of Covid-19. Coway Airmega 250S and 400S are identical to the tested models and has equal performance with an additional mobile connectivity function.
4The concentration of ammonia, acetaldehyde and acetic acid were proven to be removed within 30 minutes by FCG Research Institute, Inc. Human Life Science Lab. It is not a demonstration result in the actual use space. Not all odors and gases may be supported. → Tested with Coway Airmega 150, 160, AP-1512HH, AP-1512HHS, 400, 400S
5The coverage area of the air purifier is based on an area where the air cleaner can make two air changes per hour (ACPH). An air change per hour translates to how many times an air purifier can clean an area, assuming the height of a ceiling to be 8 ft, in one hour. Therefore ** means two air changes per hour means that the cleaner can clean the area once every 30 minutes and * means air changes per hour means that the air purifier can clean the area once every 60 minutes.
10Terms and conditions apply. Discounts, including promotions, coupons, and bundle pricing, cannot be stacked on top of other coupons. During promotional periods, discount codes will not be able to be applied to orders. Promo codes may apply to products only—filters, accessories, and new products within 3 months of the release date are not included.