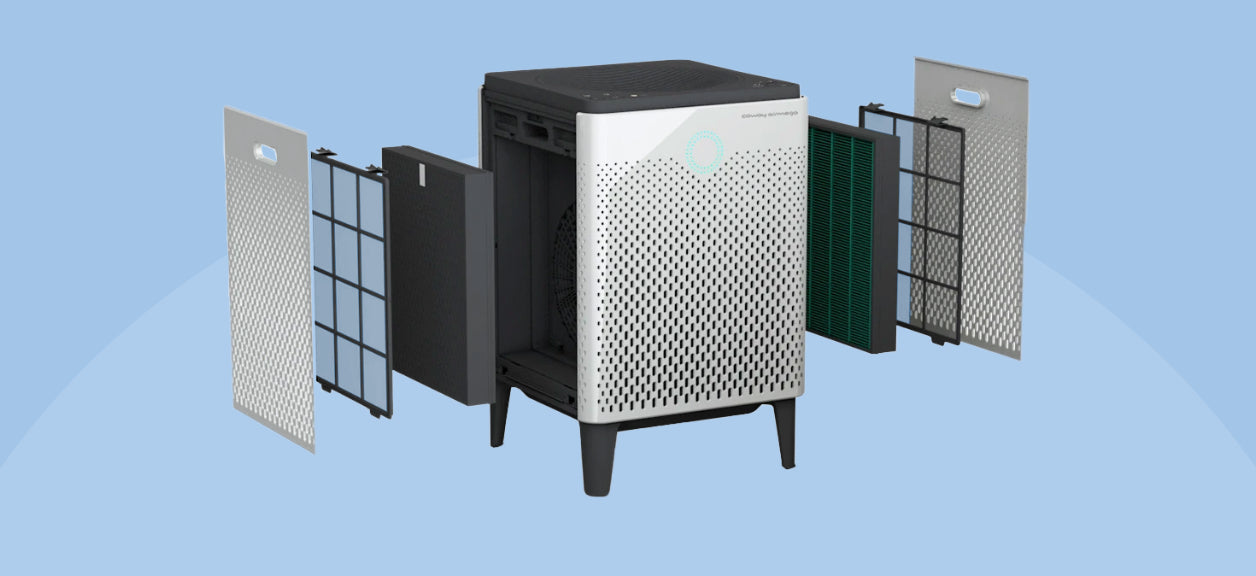 BLOG ARTICLES
Published: Sep 30, 2020
Coway Brand air filters vs. third party filters
It's time for a replacement
Your filter indicator light has turned on, and it's time to find your replacement air filters. To maintain air quality, it's important that you change your filters on time. Carbon filters need to be replaced about once every six months, and True HEPA filters about once a year, depending on how much air they have processed. Luckily, you can find countless versions of disposable air filters, from brand names to third party replacements that claim to fit your purifier's model. But wait—before you click buy, there's some fine print you should know about. 
There are no guarantees with third party filters
The standards of a Coway brand filter are as high as the modern purifiers themselves. This means using only True HEPA-certified filters, and top-quality carbon filters—each fitting snugly into your Airmega. Official Coway replacement filters are engineered for efficiency and effectiveness, and are the ultimate way to ensure pure air in your home or office.
You may save now, but you'll pay later
If the price of a replacement filter seems too good to be true, it probably is. Third party filters have been known to be less effective (in some cases, not effective at all) in reducing contaminants in the air.
When it comes to the air you breathe, it isn't worth cutting corners
It goes without saying that every breath you take has an effect on your health and overall well being.
Alexa integration and smart reorder
With Alexa connected to Airmega, you can even set up a smart reorder through Amazon to keep your purifier running at its best—one less thing to put on the to-do list. Alexa will also help remind you when filters need to be cleaned or replaced, and will even place a replacement order through Amazon Dash.