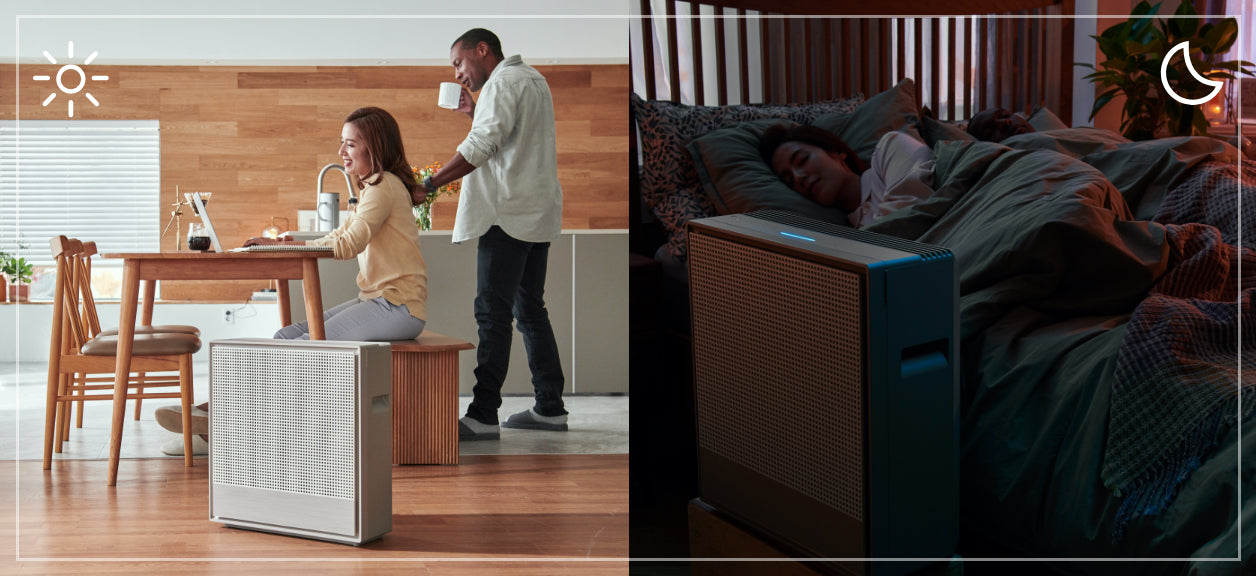 BLOG ARTICLES
Published: Apr 27, 2021
Airmega 250: the next level in purification for 24/7 clean air
The powerful next level in air purification.
With coverage of up to 930 square feet, the Airmega 250 is an advanced air purifier with Green True HEPA™ filtration that wraps any space in clean air, 24 hours a day. Coway's award-winning engineering and advanced features are packed into a sleek, modern design, culminating in the powerful next level in air purification for your home or business.
930 sq ft of coverage in a compact design
Designed for large spaces where loved ones, guests or coworkers gather, the Airmega 250 quietly keeps the air free of contaminants. In a 930-square-foot room, its powerful purification can renew every square inch of air up to two times per hour.
Powerful 3-Stage Filtration System
The pre-filter and the Max2 filter set combine to help you breathe easier. This Coway air purifier efficiently filters various harmful sources and removes 99.999%* of nano-sized particulate matter down to 0.01 micrometers, which is smaller than most viruses and bacteria.
Real-time air quality monitoring
The advanced air quality sensor is always watching for contaminants. The indicator light lets you know how your air is doing, from good (blue) to very unhealthy (red). In Auto mode, the fan and purification levels are adjusted as needed—providing a new level of clean in real-time.
Easy filter maintenance
The washable pre-filter captures large particles like hair, fur and dust in its micromesh, so the HEPA filter can work more effectively. Coway's
EZ release design makes it simple for removal and easier to clean than ever. Lights indicate when the other filters need replacement, so no need to keep track yourself.
Green True HEPA™ Filter
Coway Green True HEPA™ technology helps you breathe safer and cleaner air by clearing away unwanted contaminants. Certified in the world of air purification, Green True HEPA™ filters work around the clock to remove particles from the air. 
Smart Mode for better air 24/7
Airmega always adapts to its surroundings, adjusting modes and fan speed as needed with the room's air quality and conditions.
1. Auto Mode
Automatically adjusts the air speed according to the current air quality around the product, from level 1 to level 3.
2. Sleep Mode
To reduce noise and power consumption, Sleep Mode activates when the room is dark and the air quality is good for 3 minutes.
3. ECO Mode
If the pollution level remains good for more than 10 minutes, the fan stops automatically to conserve energy.
4. Rapid Mode
When the air quality is in need of a boost, Rapid Mode is activated to circulate it, running at maximum power until it's deemed clean. It's a much-needed quick burst of fresh air in the form of high-energy circulation
.
Purification for the home or office
The Airmega 250 is perfect for any home or business with a large space where people are breathing the air. If you want to create an inviting space with peace of mind that the air is healthy and clean. 24/7 clean air means 24/7 peace of mind.
Learn more about the Airmega 250 here.
*Coway air purifiers have been tested according to the Korea Air Cleaning Association standard on a particle size of below 0.01㎛ and on maximum fan speed in normal room temperature and humidity conditions. According to Airmega 250's test report, 99.999% of 0.01㎛ particles are removed within 12 minutes.  (Tested with Airmega  AP-1216L, AP-1512HH, 150, 300, 250, 400)