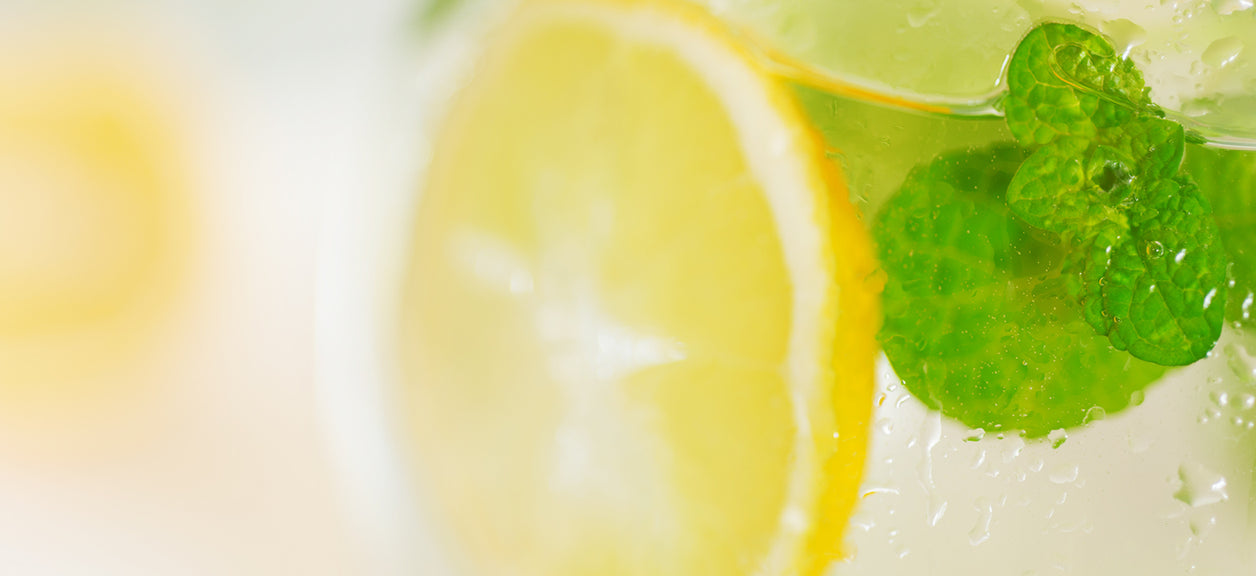 BLOG ARTICLES
Published: Jul 20, 2018
A new twist on old-time lemonade with pure water
For generations, people have relished a tall, icy glass of lemonade on a hot summer day made from pure water. In fact, we call it "old-fashioned lemonade," as the recipe has barely changed through the years. The ingredients have long been simple: lemons, sugar, and lots of fresh water and ice. The Coway Aquamega 100 gives the perfect start to every pitcher of summertime lemonade by providing clean and crisp triple-filtered water right at home. 
The Lemonade Update
But just like water has been refreshed with the Coway Aquamega 100, so, too, has lemonade. As a sign of the culinary renaissance in the United States in recent years, many classic recipes have gotten an update, including lemonade. It still often begins with lemons, sweetener and water, but from there it becomes newly-fashioned.
Herb-infused lemonade (as inspired by The Food Network)
You will need:
8 cups filtered water, divided as 6 cups and 2 cups
Pinch of salt
2 small sprigs of rosemary (or the equivalent amount of herb of choice)
1 cup fresh-squeezed lemon juice (from approximately 5-6 lemons)
½ cup agave nectar (or sweetener of choice)
Bring 6 cups of water, filtered through the Coway Aquamega 100, to boil in a small pan. Once it reaches a boil, add the herbs and salt to the water. Turn off the heat and cover the pan with a lid. Let the herbs and salt steep in the pan until cool (approx. 30 mins). Then pour the herb-infused water through a strainer into a pitcher.
Next, add the lemon juice and agave to the pitcher. Then add two more cups of cold, filtered water. Stir. If desired, add more lemon juice, water, and/or agave nectar to taste. Fill a tall glasses with ice, and pour in fresh, herb-infused lemonade. Enjoy!
More Lemonade Varieties
Never to be outdone, America's Queen of the Kitchen, Martha Stewart, has experimented with new varieties of lemonade throughout her career. Her adventurous recipes include Sparkling Roasted Vanilla Lemonade and Strawberry Hibiscus-Tea Lemonade. She even has a Whiskey Lemonade for outdoor summer cocktail parties.
No matter which creative direction you choose, start with water purified by the Coway Aquamega 100. The system attaches to your faucet or under the sink and reduces contaminants by up to 99.9%. As a result, every glass of lemonade starts with fresh and delicious water.