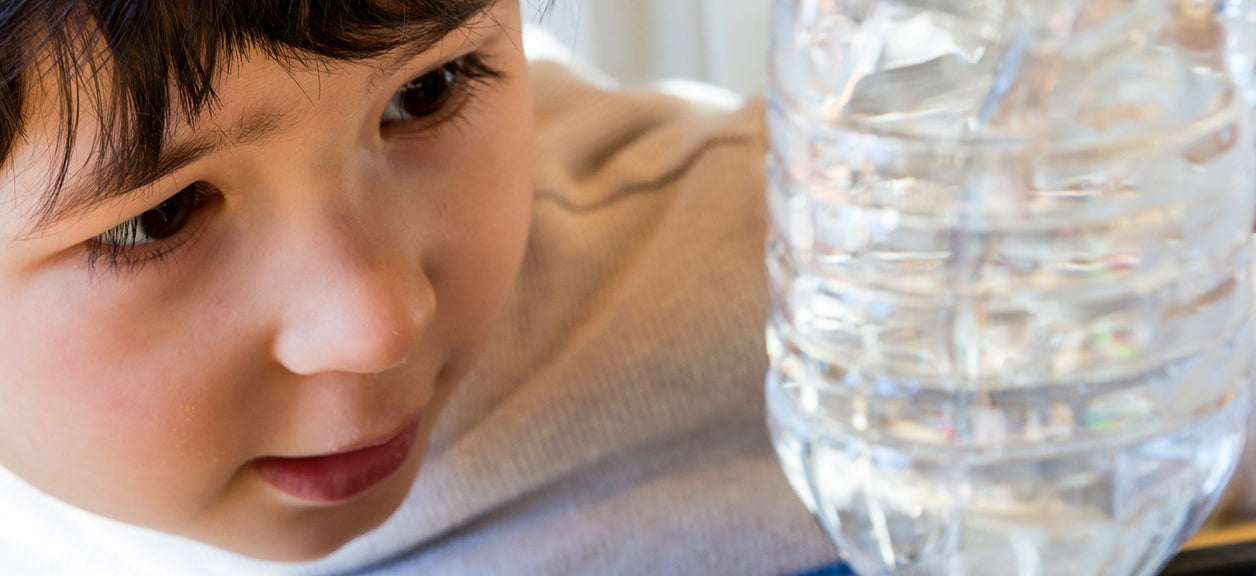 BLOG ARTICLES
Published: Jun 12, 2018
Teaching kids about clean drinking water
Children are natural explorers. Adults often take things for granted, like daily drinking water, that children are excited to discover. With this in mind, the water filter and other learning activities presented here will spark kids' curiosity–or maybe even inspire a lifetime of learning about H2O. After all, many of the water researchers and experts at Coway were once kids, too, with a thirst for knowledge.
How do water filters work?
Discover how water filters work with this quick craft. To start, gather these materials: a two liter soda bottle (cut in half), napkins or paper towels, gravel, sand and dirty water. Then place the top half of the plastic bottle, upside-down, into the bottom half. The top half will create a funnel for the water, and the bottom half will collect it. (To see an example, check out this video.)
Now, layer the filtering materials in the top half: first, the napkin or paper towel; second, the gravel; last, the sand. Once all the pieces are in place, from the top of the opened end, pour the dirty water down into the filtered part. Watch as clean water slowly accumulate at the bottom of the filter.
Tour your local public water facility
Big concepts--like supplying water to everyone in your hometown--become real when kids get to see the work first-hand. One of the best ways to do this is by touring your local public water facility.
The city of Houston, Texas, for example, offers a range of school tour topics to teach kids about water. Students can explore the water cycle, water quality and treatment, or water conservation, for example. Contact your local water authority to find out what learning experiences they offer for kids.
Create a water festival in your community
Thirty years ago, educators at the Groundwater Foundation held the first Children's Groundwater Festival in Nebraska. The event has since inspired similar festivals around the world, including in places as far away as India and Australia. Each festival features games and workshops geared towards fourth and fifth graders. The foundation also offers guides to help groups develop a new festival for their community.
Activities like these give kids an appreciation for their drinking water. With the Coway Aquamega 100 triple-filtration system, children and parents alike can enjoy drinking fresh, clean, great tasting water right at home.