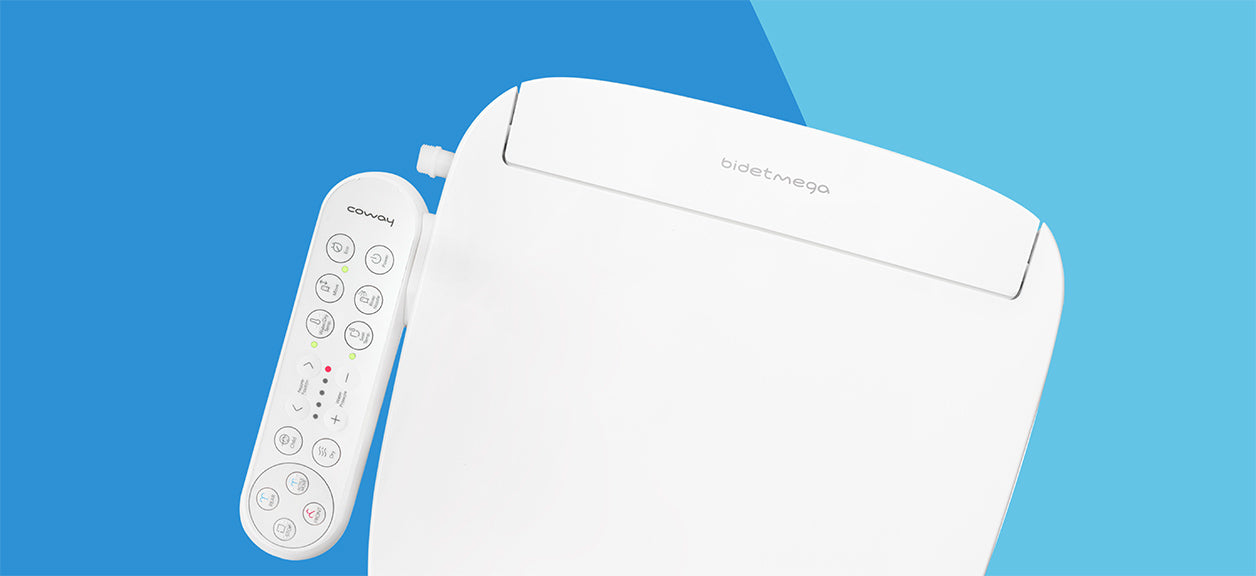 BLOG ARTICLES
Published: May 24, 2020
Say hello to Bidetmega 150
You deserve clean
If you're searching for a bidet toilet seat that gives you optimal cleanliness, comfort and convenience in the bathroom, say hello to Bidetmega 150. With the latest in design and innovation, Bidetmega is helping to usher in a new era of hygiene. And the benefits are way beyond saving toilet paper.
Exclusive i-wave technology
Innovative Bidetmega toilet seats are made with Coway's i-wave technology—a 4-stage wash tailored to your body. The perfected cycle begins with a soft start and pre-wash, followed by a main wash stream and final rinse. It's a dynamic system optimized for easy control, and a more hygienic experience.
Advanced features you won't find in an ordinary bidet
Bidetmega 150 is an accessible addition to your home, but includes the advanced features and tech you'd expect to find in a luxury appliance.
Adjustable water temperature and pressure
Heated seat with customizable temperature
Adjustable nozzle position for every body type
Built-in air dryer with adjustable temperature
Stainless steel, self-cleaning nozzle
Easy control system with braille for the visually impaired
Child mode for sensitive skin
Night light to make late-night trips to the bathroom more secure
Energy save mode (ECO mode) to save the electric power when not in use
Body sensor detects sitting, and only operates cleaning and drying functions when needed
Easy installation that works with your existing toilet
We're so confident in the effectiveness of the Bidetmega 150, you can try out the product for 90 days before making your decision. If anything about the product doesn't satisfy you, you can return the product for a full refund.
Explore Bidetmega 150 here.