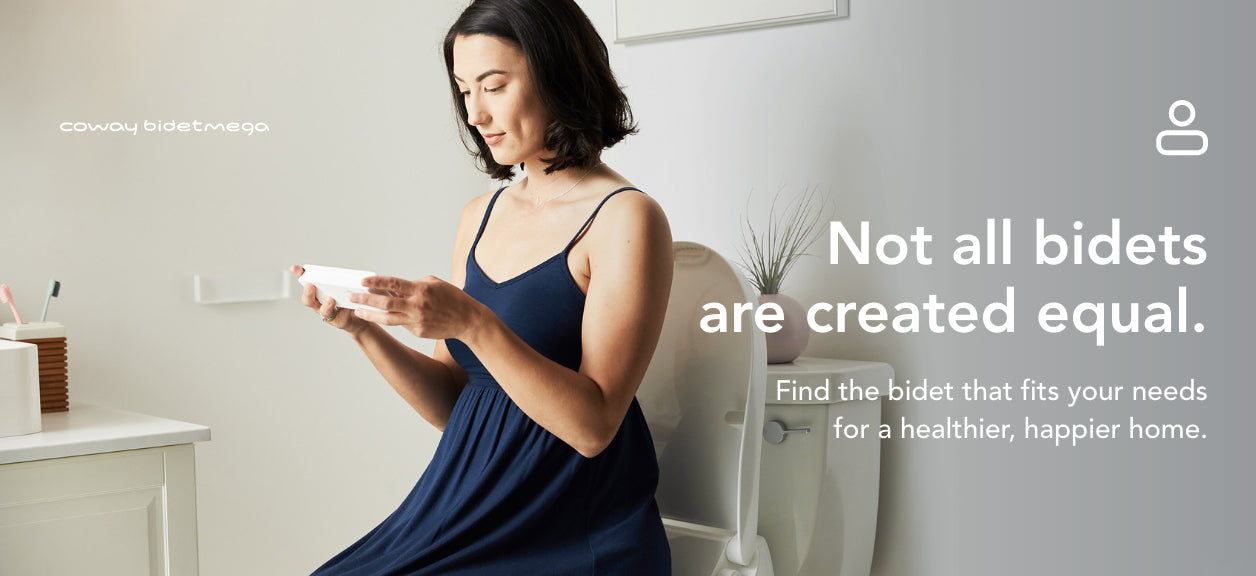 BLOG ARTICLES
Published: May 06, 2020
Not all bidets are created equal.
Choosing a bidet that's right for you
You don't need toilet paper. It has long been known that a bidet offers a more hygienic way to clean than wiping. Having a bidet can also save you money. While only starting to catch on in the US, much of the world has already moved on from relying on toilet paper. Europe (Italy) and other parts of the world have already adopted bidets as the norm, and in health-conscious Japan they are found in 81% of households. But, which bidet is right for you?
Elevating the bidet
At Coway, our #healthyobession is with your family's health and well-being. With an emphasis on engineering excellence and modern design, we help people live healthier, happier lives. Take advantage of our 90-day trial period, to be sure you have the bidet that's perfect for your needs.
Bidetmega 200
If you're ready for optimal cleanliness in your bathroom, the Coway Bidetmega 200 toilet seat is designed to fit both round and elongated toilet bowls. It features i-Wave Technology, which means adjustable water streams cycle through a four-part wash for optimal cleaning. Wash modes are customizable, so you can set the temperature and water pressure to match your personal preferences. Its heated seat and dryer leave you clean, dry and comfortable. A two-stage cleaning system uses twin hygienic stainless-steel nozzles, and a separate cleaning function for optimal hygiene. The thoughtful control panel design includes Braille on the panel and a child mode that adjusts the position, temperature, and pressure for children.
See more about the Bidetmega 200 here.
Bidetmega 400
If you want the highest level of personal cleanliness, look no further than the Coway Bidetmega 400. Improving on the functions of the Bidetmega 200, this version features a triple-stage bidet wash care system that helps keep the water path, nozzle and toilet free of contaminants. It also features a more sanitary wireless remote, a front mode, and an eco-friendly function. For nighttime trips to the bathroom, you can set a nightlight, giving your toilet seat a helpful glow. Pre-programmed preferences can be set for multiple users, including water temperature, water pressure, seat temperature and energy-savings.
See more about the Bidetmega 400 here.
Time to modernize
There's never been a better time to make your home a healthier, more secure place. With a bidet, you can feel fresher, keep your home cleaner, and save a whole lot of trees in the process.