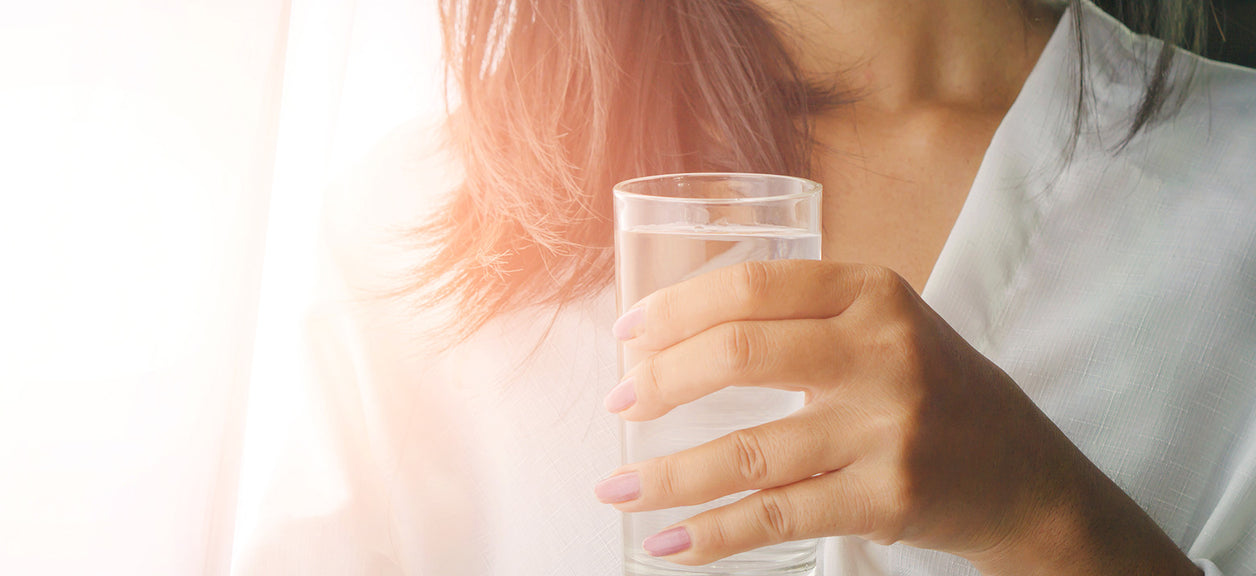 BLOG ARTICLES
Published: May 09, 2018
How should water taste?
Everyone knows how water shouldn't taste, but how do we know when we're drinking the good stuff? Perhaps we can learn the answer from the annual Berkeley Springs International Water Tasting, a.k.a. "The Academy Awards of Water," in Berkeley Springs, West Virginia.
For nearly thirty years, the contest judges have been awarding bronze, silver and gold medals in water. In 2018, the gold medal for Best Municipal Water in the World went to Clearbrook, British Columbia, Canada. The United States was home to the second and third place winners, as Santa Ana, California won the silver, and the city of Hamilton, Ohio, gulped up the bronze.
Arthur von Wiesenberger, the Water Master (yes, this is a thing) of the Berkeley Springs International Water Tasting, says, "Water tasting is not new. It goes back to your infancy when you probably took your first taste of water–you made a subconscious awareness of whether that water tasted good. But generally, that's about as far as water tasting has gone for the average person. It isn't until you sit down and start tasting the waters next to each other blindly, that you realize there are differences, there are nuances of taste and aroma."
During the 2015 event, John Lingan, a Buzzfeed reporter, tried his sipping skills as a water judge. He wrote that von Wiesenberger prepped him for the water challenge with these instructions: "Hold the glass up, take a look for any impurities, anything floating. Now bring the glass to your nose and take a deep breath — what do you smell? Maybe it's chlorine, or plastic. Then take a sip, and keep the water in your mouth. How does it feel on the tongue? Is it harsh or soft? Fresh or bland? As you swallow it, is it refreshing — making you thirsty for more — or does it have a lingering residue?" All good questions, indeed.
In describing the gold standard taste of water, Berkeley Springs organizers simply say that water "should taste clean." We agree. To that end, Coway has 26 water sommeliers, certified by the Korean International Sommelier Association, who help test water from the Coway Aquamega 100, an easy-to-install water purifier for your home. It filters out up to 99.9 percent of the contaminants in tap water, including lead. Now we all can raise a glass to the crisp, clean taste of water.
Disclaimers
1Coway air purifiers has been proven to trap dust, pollen, dander, viruses and bacteria in the air based on KCL (Korea Conformity Laboratories) testing.They have been tested in a 30㎥ size chamber according to the Korea Air Cleaning Association standard (SPS-KACA 002-132:2022 Modified) to measure the 0.01㎛ size of particle removal rate. It was tested on maximum airflow speed in normal room temperature and humidity conditions. The performance may vary in the actual living environment of customers.
→ Tested with Airmega Aim, 150, 160, AP-1216L, AP-1512HH, AP-1512HHS, 200M, Icon, IconS, 230, 240, 250, 250 Art, 250S, 300, 300S, 400, 400S, ProX
299.97% of viruses, bacteria, fungi and pollen were verified to be removed from the air for Coway air purifiers which have Green True HEPA™ filter applied based on the Japan Food Research Laboratories(JFRL) testing according to JEM 1467 standard.
→ Tested with Coway Airmega AP-1512HH, AP-1512HHS, 250, 250 Art, 250S, 300, 300S, 400, 400S
→ All tested by JFRL and received above result within below time.

All tested by JFRL and received above result within below time.

- Virus: Tested with Escherichia coli phage ΦX174 NBRC 103405, 60 minutes
- Bacteria: Tested with Staphylococcus epidermidis NBRC 12993, 60 minutes
- Fungi/Mold: Tested with Penicillium citrinum NBRC 6352, 60 minutes
- Pollen: Tested with Cedar Pollen extract, 60 minutes

3Aerosol test conducted in a Biosafety level 3 laboratory with two Coway air purifier models, Coway Airmega 250 and 400 for removal of SARS-CoV-2 Aerosol by US based MRI Global, a not-for-profit laboratory and partner of US Department of Defense. The test was conducted in a 13.1ft3 chamber. Virus was aerosolized for 15 minutes and the product was turned on high for 2 minutes. Result showed each product effectively removed over 99.98% of the SARS-CoV-2 in 2 minutes. This is a result from a laboratory experiment condition and result may vary in different conditions. This result does not imply it kills SARS-CoV-2 or prevents the transmission of Covid-19. Coway Airmega 250S and 400S are identical to the tested models and has equal performance with an additional mobile connectivity function.
4The concentration of ammonia, acetaldehyde and acetic acid were proven to be removed within 30 minutes by FCG Research Institute, Inc. Human Life Science Lab. It is not a demonstration result in the actual use space. Not all odors and gases may be supported. → Tested with Coway Airmega 150, 160, AP-1512HH, AP-1512HHS, 400, 400S
5The coverage area of the air purifier is based on an area where the air cleaner can make two air changes per hour (ACPH). An air change per hour translates to how many times an air purifier can clean an area, assuming the height of a ceiling to be 8 ft, in one hour. Therefore ** means two air changes per hour means that the cleaner can clean the area once every 30 minutes and * means air changes per hour means that the air purifier can clean the area once every 60 minutes.
10Terms and conditions apply. Discounts, including promotions, coupons, and bundle pricing, cannot be stacked on top of other coupons. During promotional periods, discount codes will not be able to be applied to orders. Promo codes may apply to products only—filters, accessories, and new products within 3 months of the release date are not included.