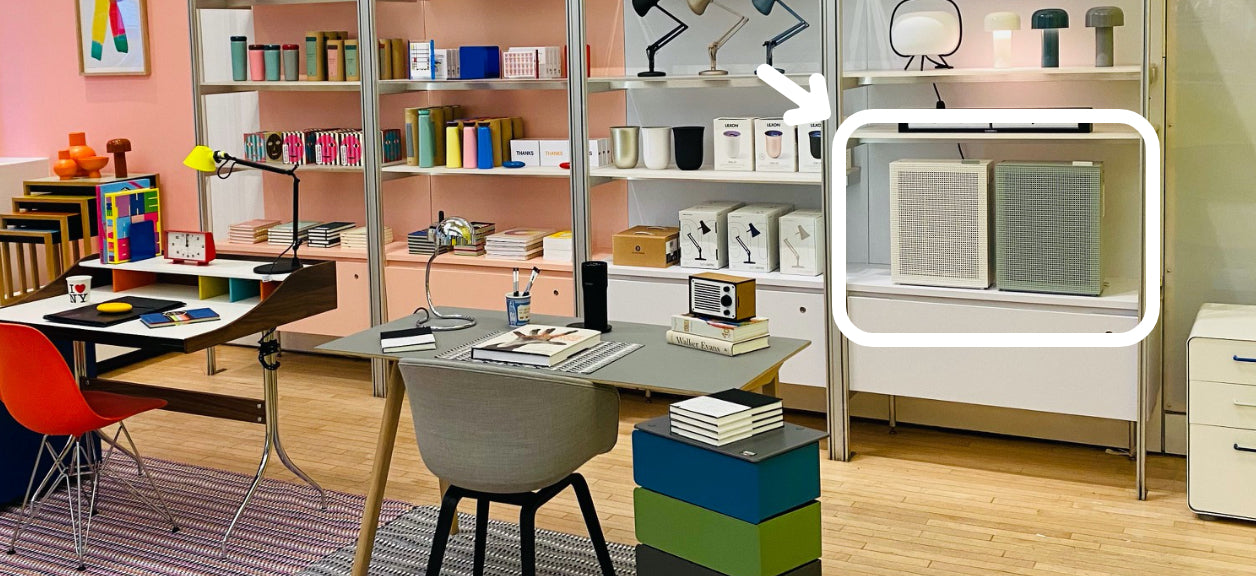 BLOG ARTICLES
Published: Mar 25, 2021
Find the Coway Airmega 150 at MoMA Design Store
Find Airmega stocked on MoMA's shelves
We're thrilled to announce that the simple, compact and easy-to-maintain Coway Airmega 150 Air Purifier can now be found for sale at MoMA Design Store—both online and in the shop's New York City location. This device marries purifying efficiency with minimalist design, making it perfect for a well-organized home office. Its sleek appearance and small size allows for it to fit comfortably—and aesthetically—into such a space.
Good design should be for everyone
Founded in 1932 as an extension of The Museum of Modern Art, MoMA Design Store offers products that highlight architecture and design, including pieces that showcase the latest in materials, production and concepts from around the world. You can now find the Coway Airmega 150 Air Purifier at MoMA Design Store here.
More about the Airmega 150
The Coway Airmega 150 Air Purifier features three-stage filtration that captures and reduces 99.97% of contaminants in the air. With help from a pre-filter, a deodorization filter and a Coway Green True HEPA™ filter, the device easily gets rid of pollen, pollutants and VOCs (industry solvents) lurking indoors. Its size and ability to generate—and maintain—pure air up to 214 square feet makes it a popular choice among customers, especially those living in apartments.
The Coway Airmega 150 Air Purifier also indicates when it needs a filter change and is built for easy filter removal. The pre-filter can be extracted easily for regular cleaning. Not to mention, this handy product comes with an air quality indicator, so you never have to worry.
Learn more about the Coway Airmega 150 Air Purifier or get your hands on one of your own here.