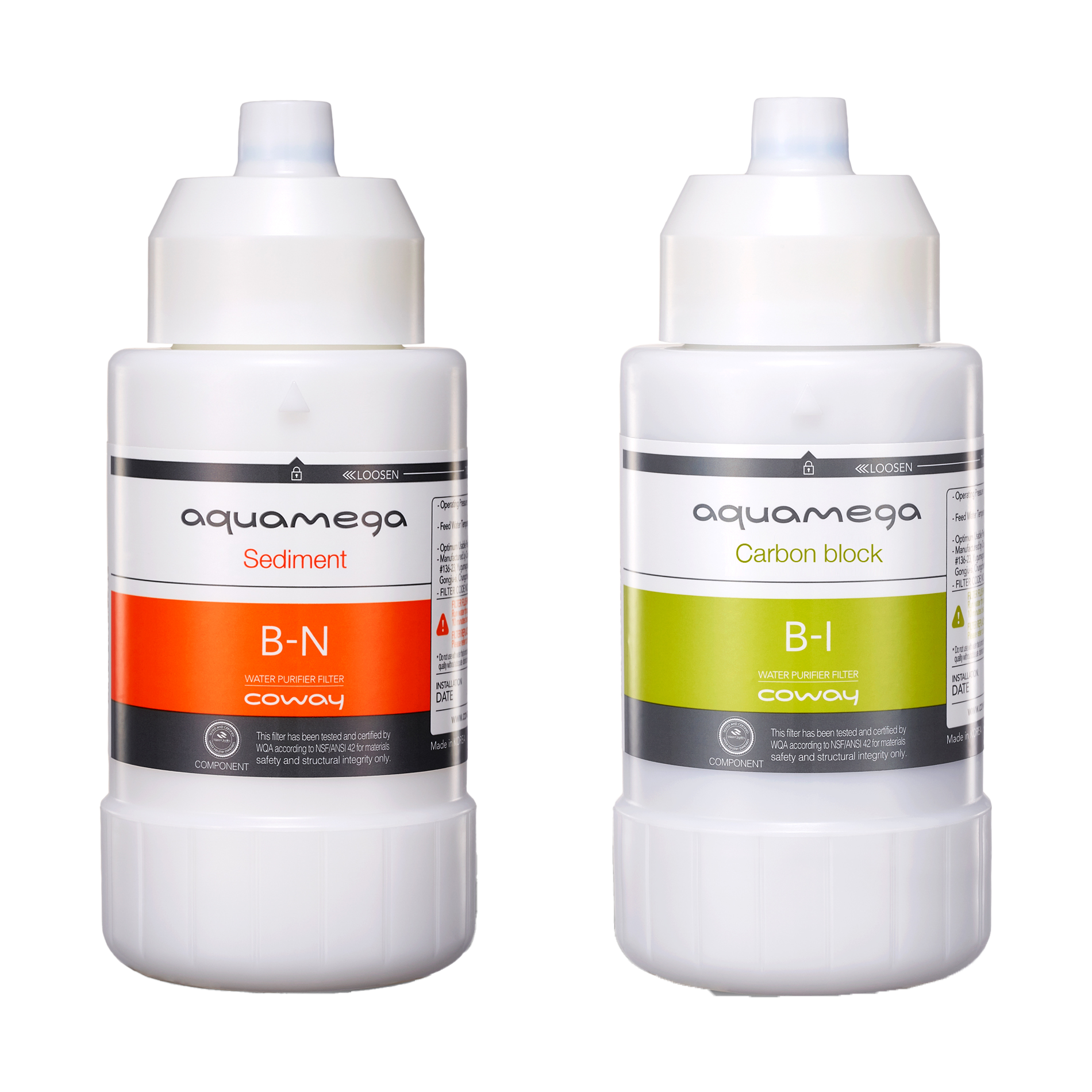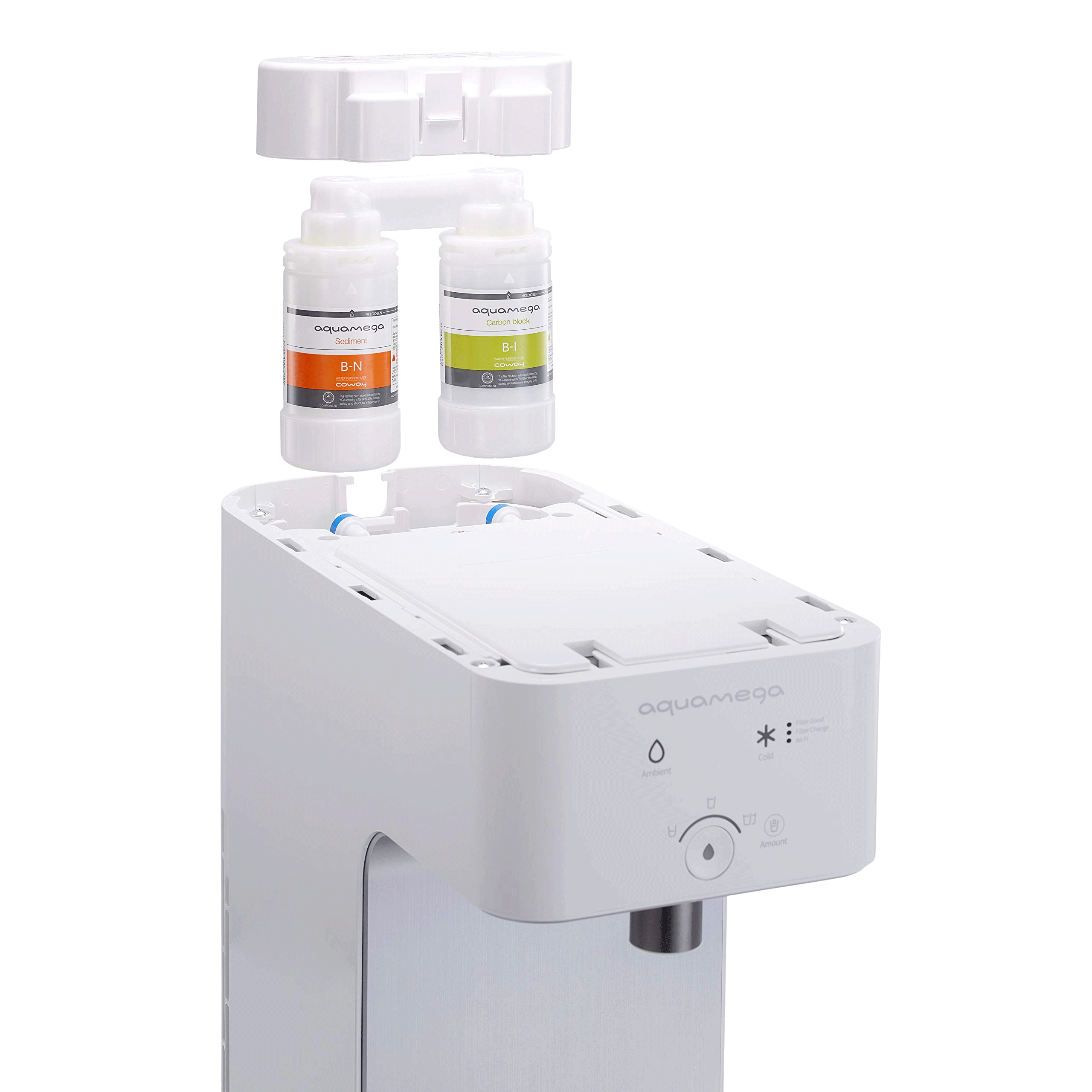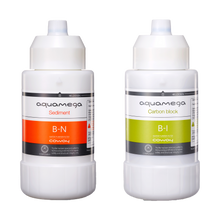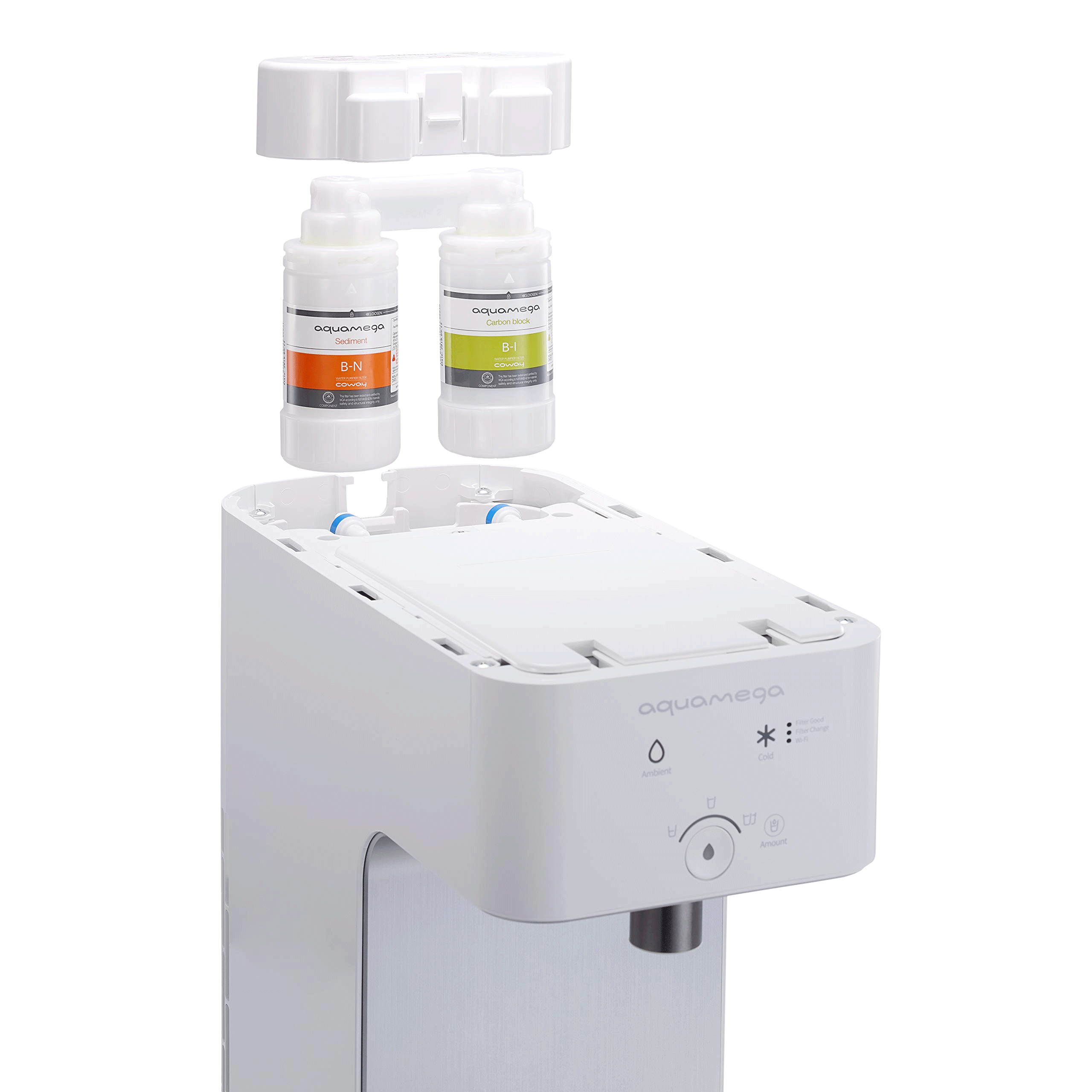 30-day money back guarantee
Free shipping

20% off filters coupon with registration
Two-Stage Filtration System
By efficiently combining dual carbon filters into a single carbon filter block, this two-stage filter removes lead and cyst from water by up to 99.9%, as well as PFCs* and VOCs.
Sediment Filter
This Sediment filter can remove infusible particles from feed water such as sand, rust, cyst, and turbidity.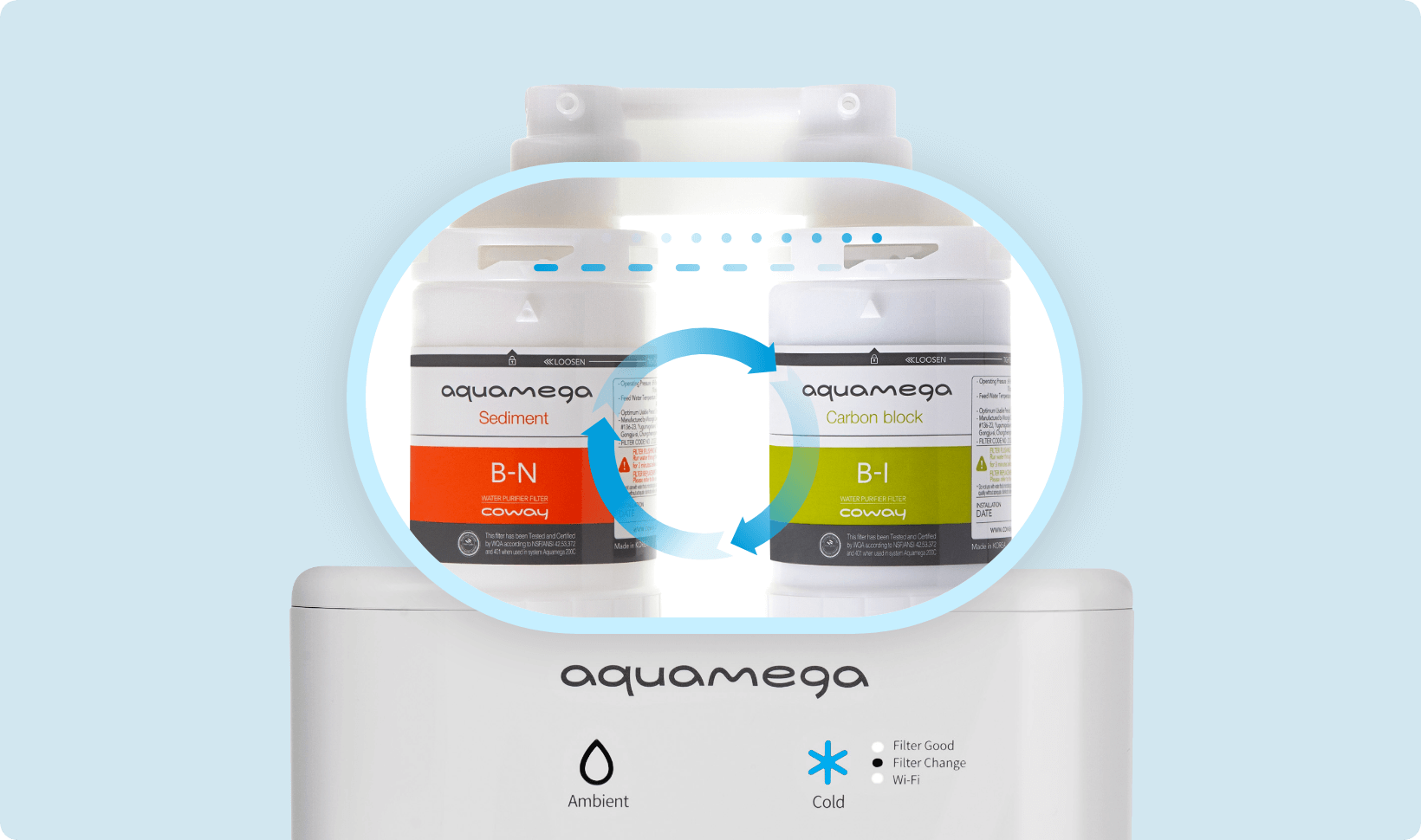 Double Filtration
Sediment and carbon block filters remove up to 99.9% of contaminants.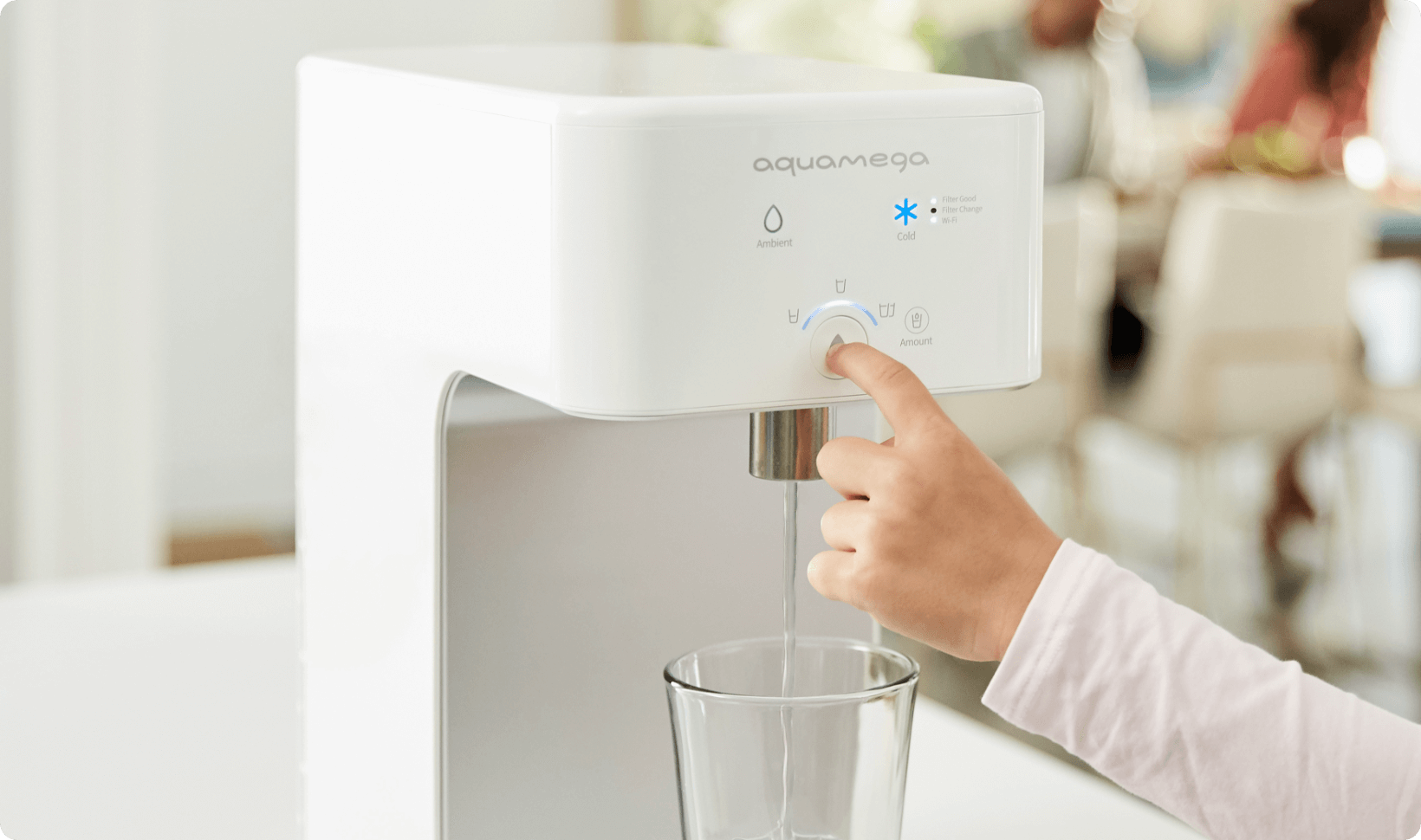 Filter Lifetime
Both filters were designed to keep your water pure for up to 3 months.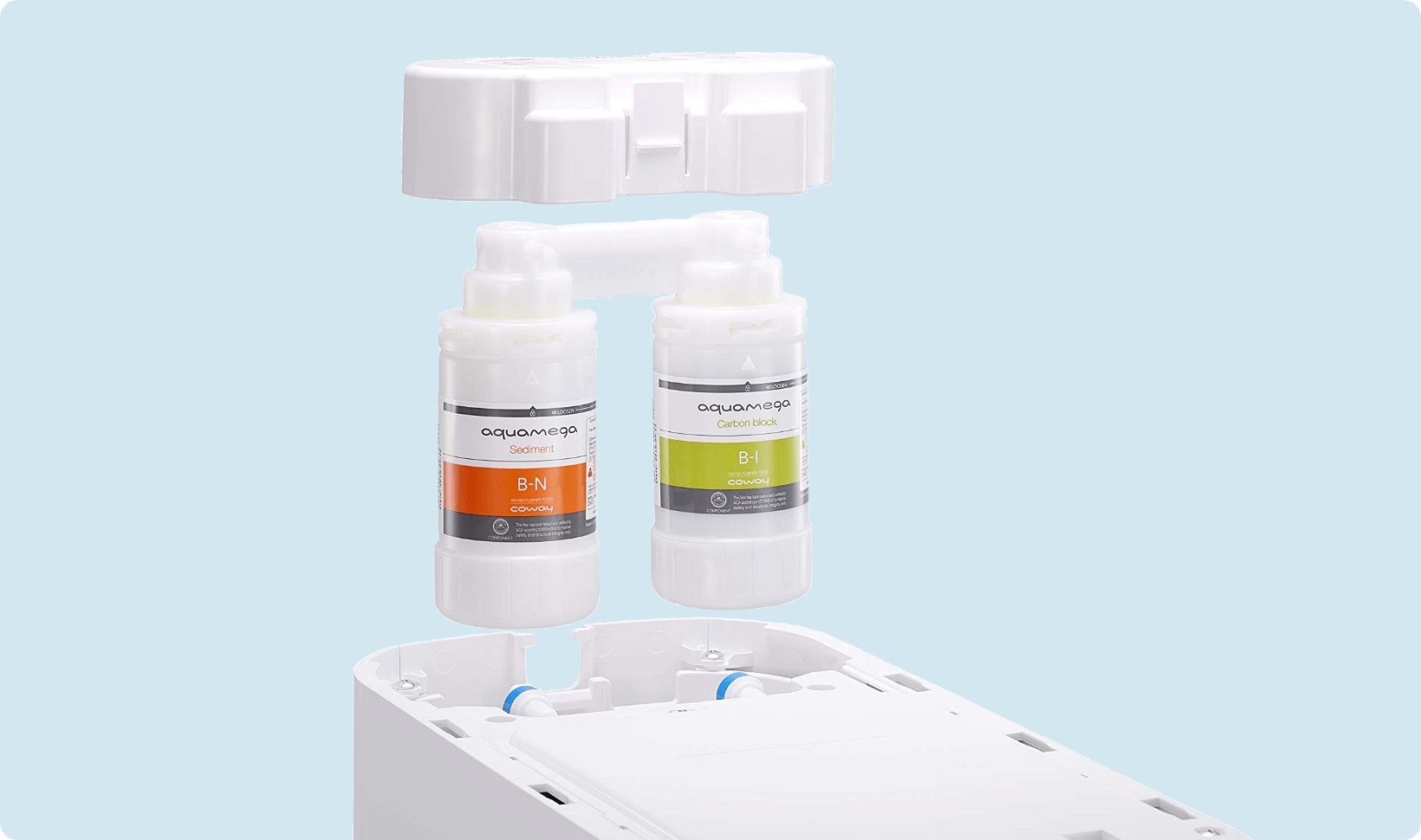 Easy Filter Replacement
Just pop the top of the unit, give the filter 1/4 twist, and you're good to go.
WQA Certified
All filters are certified by the Water Quality Association NSF42, 53 and 401.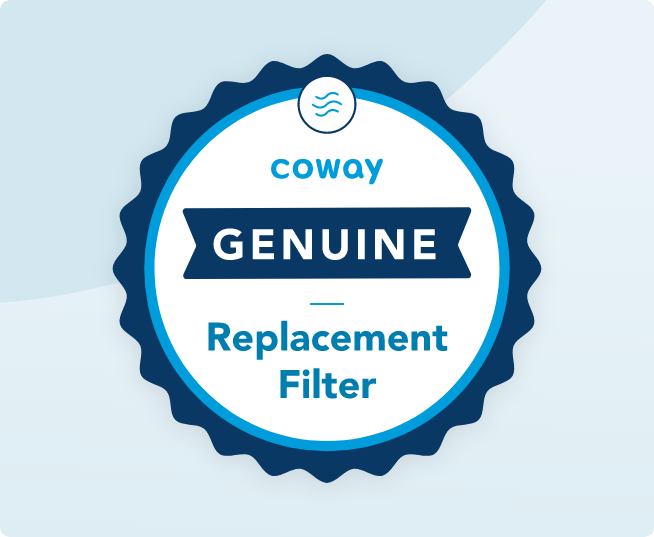 Genuine filters for superior performance
Coway-certified genuine filters are engineered for maximum efficiency with your unit, and ensure your warranty remains valid.
Aquamega 200C Filter Set in your home
Want to share an image of your Coway product? Just tag @Cowaymega on Instagram. See some featured posts below!
<! –– Bazaarvoice Shopify Integration Version 2.1 ––>